Taking in FeLV positive kitties, I don't get kittens very often
but I adopted one this Sunday!! and he looks like a Siamese too
pretty sure he's not Siamese though
Without further ado: Oedipus!!!
gotta love the claws in the leg-ah, kittens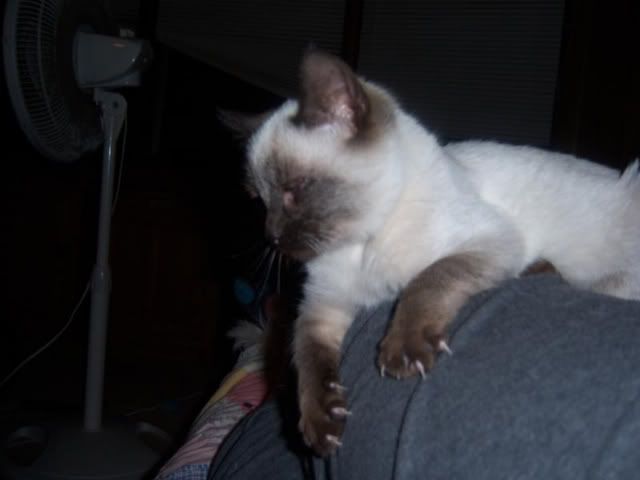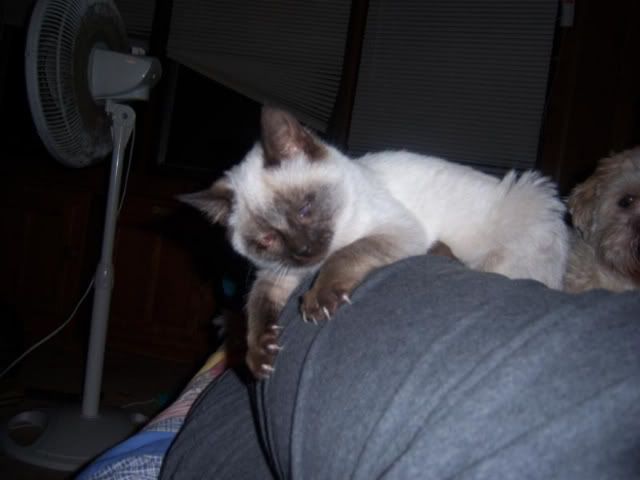 trying to eat my leg now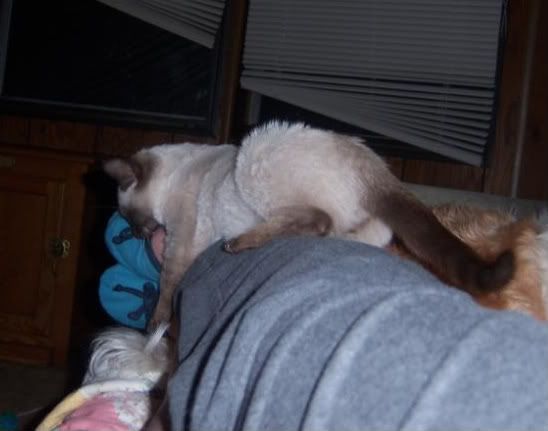 he's a little lover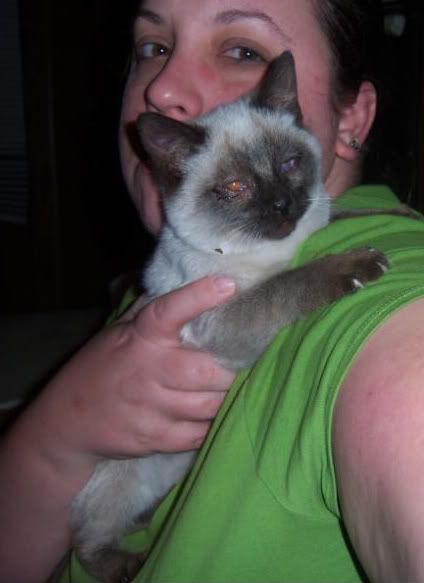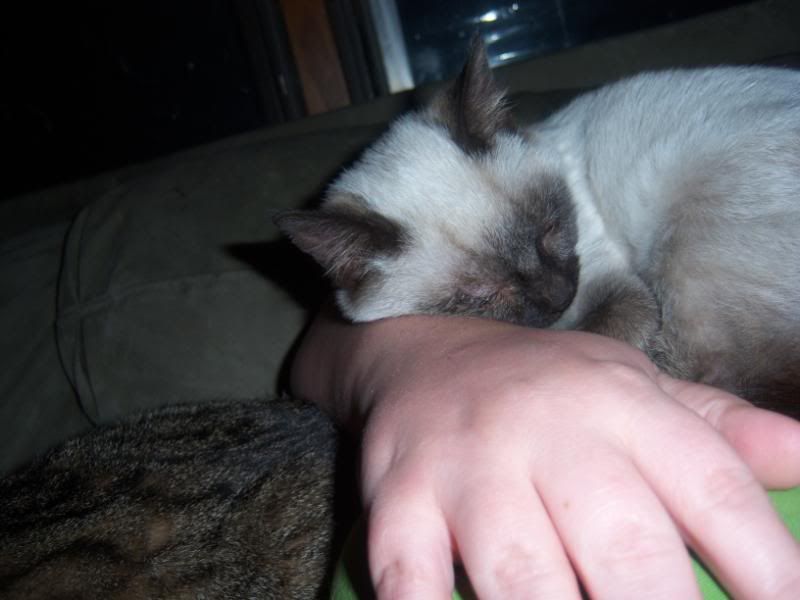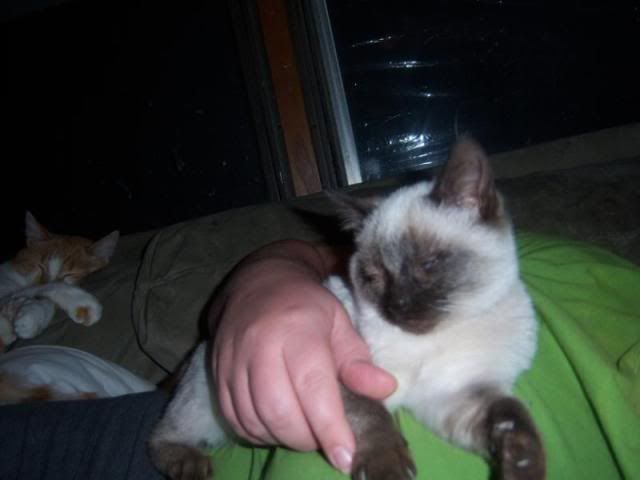 his eye is messed up, when they found him he was 5 weeks old on the side of the road with his eyes gunked shut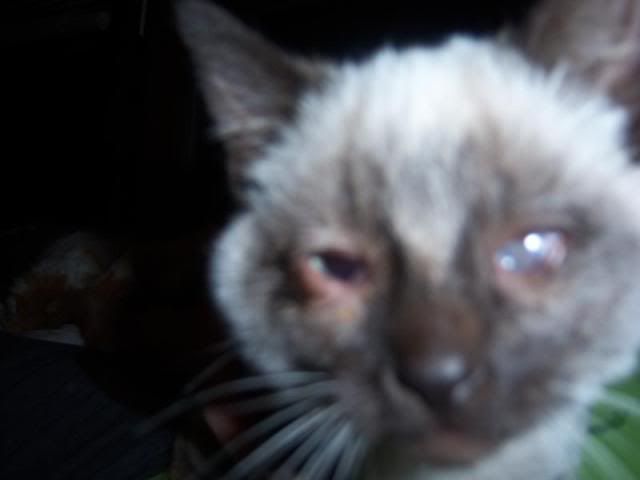 and EXTREME CLOSE-UP!!!