my friend gave me a couple of plants yesterday that are a type that cats can eat. she did warn me that the cats could be very keen on testing them out!
so here is coco. check out the cat ornaments she's next to!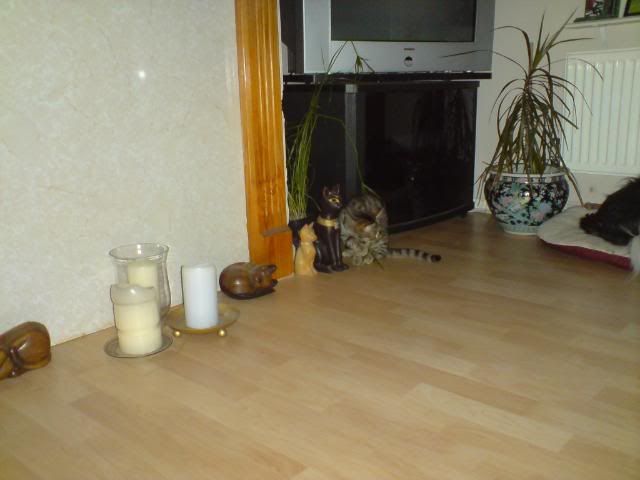 i think it looks better like this meowmy!
this is fun!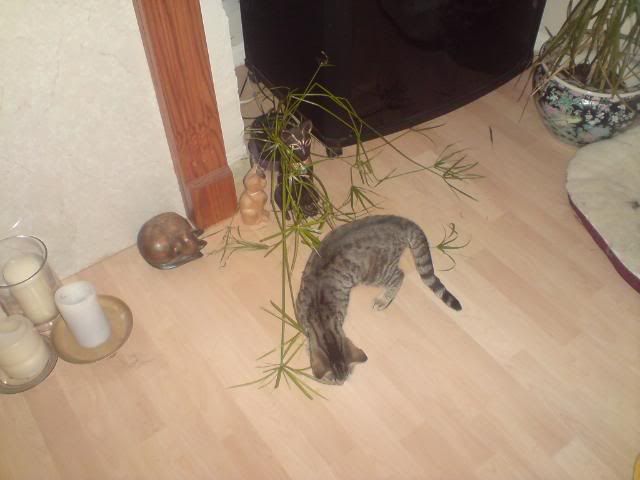 oops! this may be taking it too far, i'm leaving!