Well, I am pretty darn proud of myself. I haven't made pie from scratch in a couple of years. Guess it's like riding a bike.
So... I turned out one 9 inch and one 10 inch... and a little 5 in. pie that we devoured after dinner.
These are apple-cherry streusel top pies - Mom's recipe. Maybe I should send you guys some virtual forks.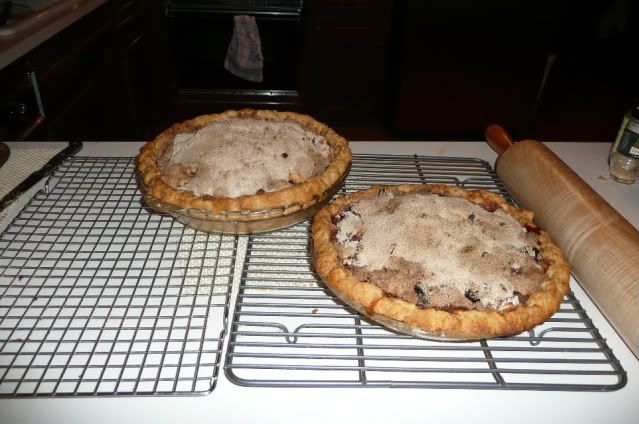 Ooops! Hey, mods... looks like I accidentally posted this in the wrong place. Could you move? Thanks. AddieBee.