One of the little brown tabbies we care for in rescue luuurrrves my boyfriend. When I let him out of his cage with his sibbies, he makes a beeline for Doug and jumps on his back. He then proceeds to play with Doug as if he were another kitten... trying to pin him with his paws, pinch-bite on the neck, pawing and licking his hair, biting his head, and biting and licking his ears. He is either Caleb or Colin - not sure - but we nicknamed him Crybaby (CB), cuz when he was littler, when you'd pick him up and try to hold him, well..... waaahhhh!!!!
So, withour further ado, pics of my BF being play "mauled" by CB: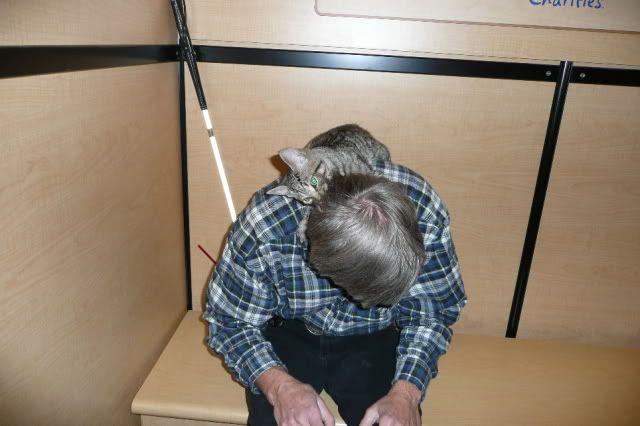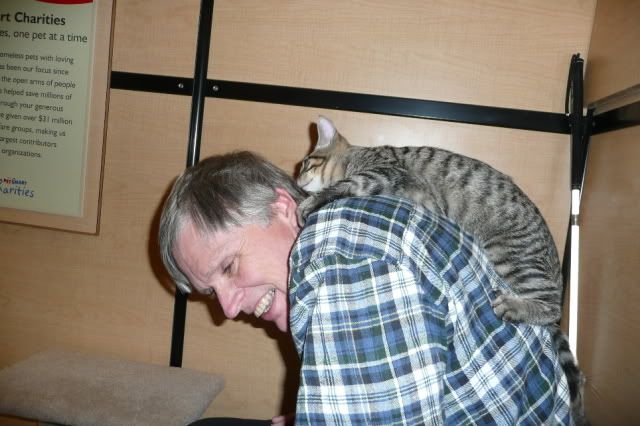 CB play-biting Doug's head and ear!!
Here he was licking Doug's hair!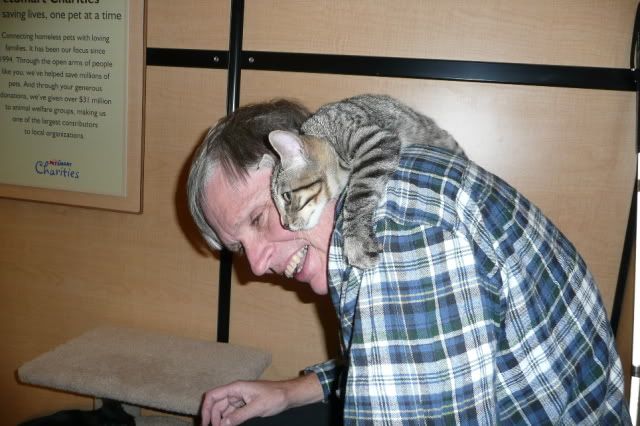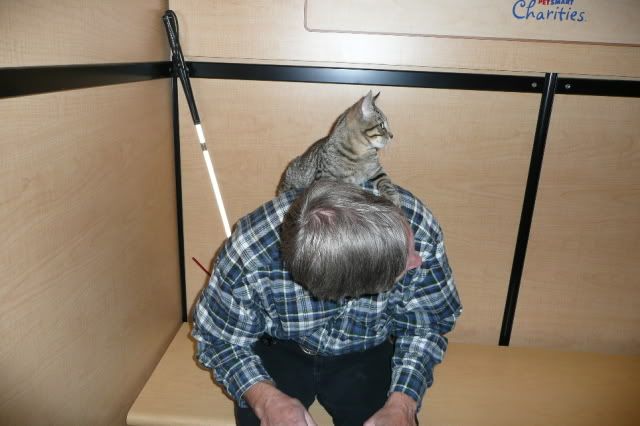 Just hanging out...
He is soooo fast! It was hard to capture even with a flash!
I don't know who was enjoying this more, BF or kitten? Or me!