Most of you remember Akasha, my foster girl that was adopted this past summer. Her new meowmy dropped off a couple of pictures for me this past week so here they are
Sorry for the quality but my scanner isn't great.
This must be "her" chair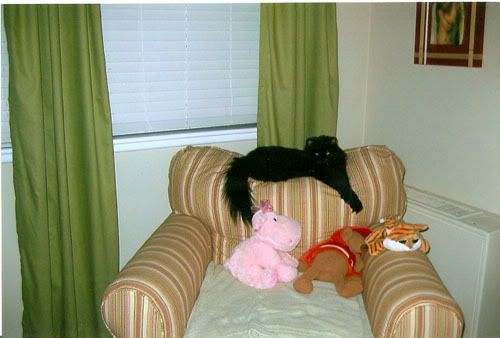 Here she is with her turbo scratcher, which she always loved!
I miss my girl, but its good to see her happy