I think I have trapped an entire feral family. First, I got Ginger Tom, who was around the fields all summer and came to me with an injured paw. I am trying to find him a new family and meanwhile he has taken possession of my daughter's dolls' house (well, at 32 she doesn't play with it any more!)
Then Nutkin arrived, following my Bonaparte home one day. He has been sick with a fever, which explains the bare patch on his tummy where they did an ultrasound. But he is better now and awaiting his new family next Saturday. This pic shows the unusual colouring of his tail and feet.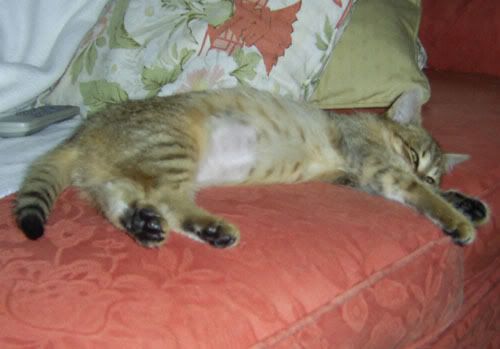 I had always thought that the tabby that I have seen around the garden was probably his mother, and I trapped her yesterday, when I was really trying to recapture Nutkin himslef after a bid for freedom. She will be spayed next week and then released. But Nutkin and she certainly know each other - he stays near her and she does not react.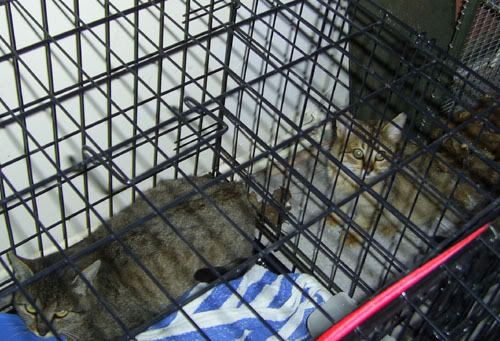 I think all the colourings fit, and the coincidence of them being the only ferals around in the summer supports my theory. It is just strange, them all ending up in my house!