...sort of!
Shelly is being SUCH a good big brother! (Billy's actual brother to whom he was VERY close was adopted, and he keeps trying to headbutt our cats, who don't get it
)
Billy's on the right, Shelly the left: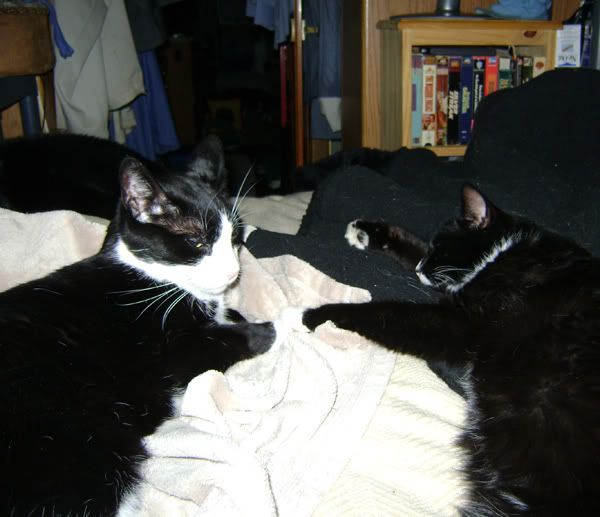 Billy's in front, Shelly in back: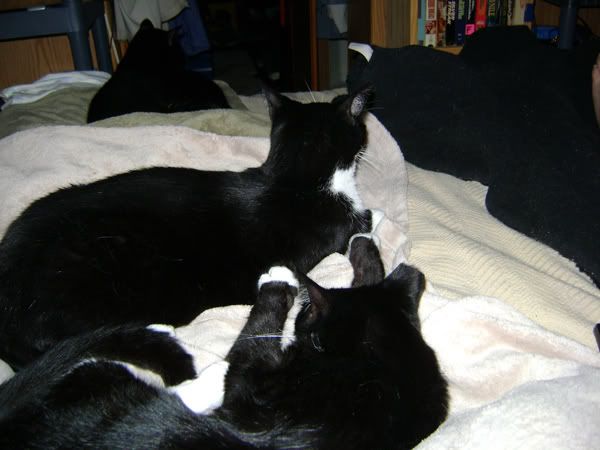 ...and though it's been 8 days, things are settling in really well - 5 kitties in the bedroom last night (for a while there were six, but Ming Loy joined the crew on the bed after I put the camera away
).
Flowerbelle is the white kitty, Spooky is the brown/orange tabby, Lazlo is on the left, Shelly's in the foreground on the bed, Billy in front of him.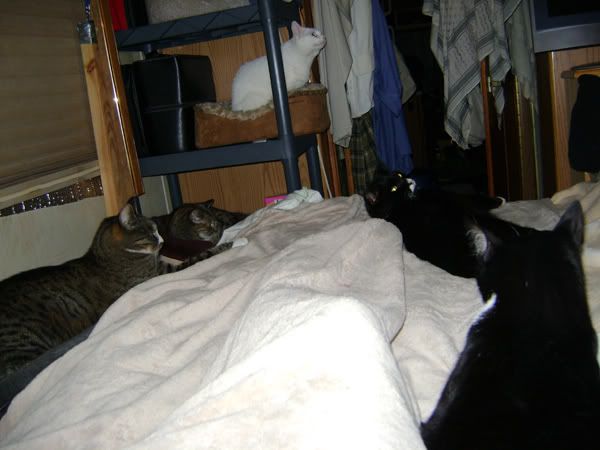 Laurie