Hi,
I'm the former "pee cleaner." My computer had difficulties and when it came back from the shop I could no longer log in so I decided to change my name to something a little less disgusting. So here I am!
I was playing with Ziggy, my 19 month old American Wirehair on Saturday. He is very hard to photograph, but I managed to catch a few shots. I think he is the cutest thing that ever walked the earth!
Ziggy loves his fur mice!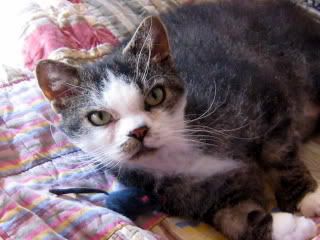 OK, Mom, are you going to throw it or what?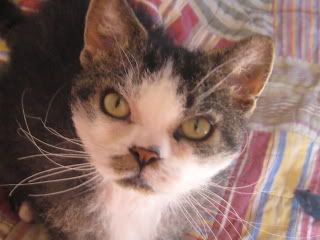 I think it's over THERE!