It's been 1 whole year since I adopted Chloe! I found her on Petfinder, posted here on TCS about whether I should adopt a 2nd kitty so soon after adopting my 1st and of course was encouraged to do so (shocking
lol). She was found by a rescue group at about 4 weeks old in a street during a rainstorm with one other kitten but no mom.
This was one of her Petfinder pictures: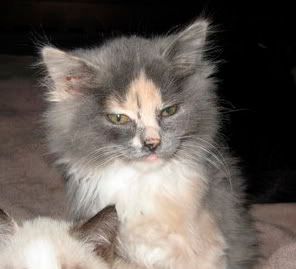 These next 2 pics were from her first day home, November 10, 2007. She was 12 weeks old at that point.
This really shows her pretty dilute torti coloring - January 2008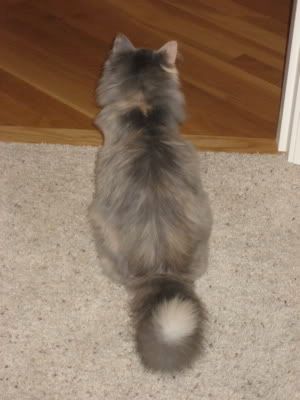 Crashed! - January 2008
This was on her 1st birthday - August 2008:
Helping me unpack - September 2008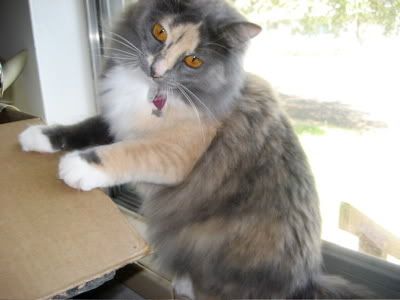 She gets the funniest lion face sometimes - September 2008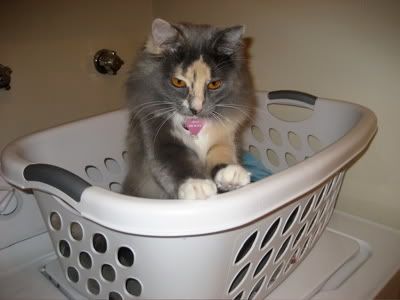 Thanks for looking
I hope we have many more years with Chloe to come!