The joeys are turning into little squirmbugs and are whining that they're too old for pic time!
)
Anyways, here are some pics of the wigglebutts:
Little Dude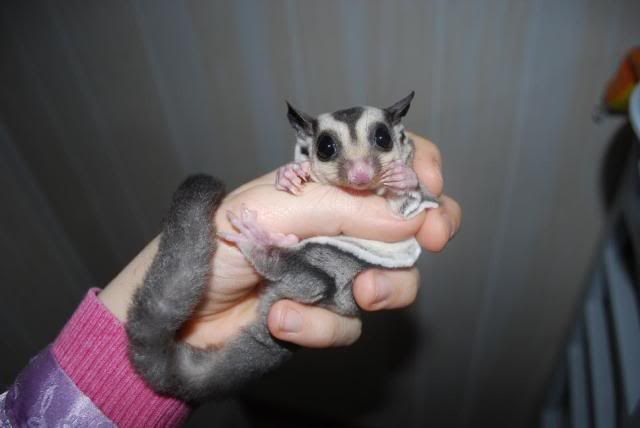 He's already got a full bald spot!!!(sign of secual maturity. Most boys don't get them til around 5/6 months old. Lil' Dude is only 9 weeks old!)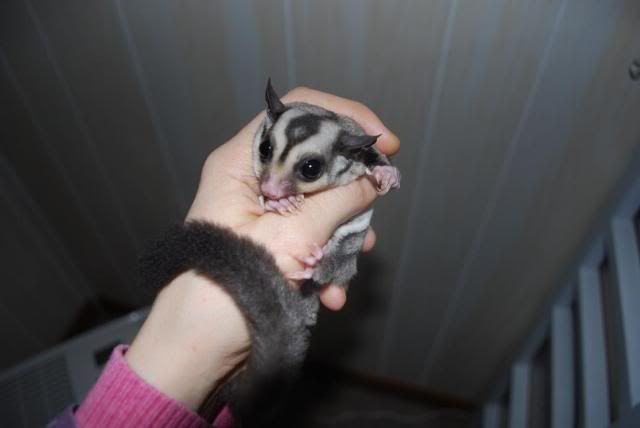 Precious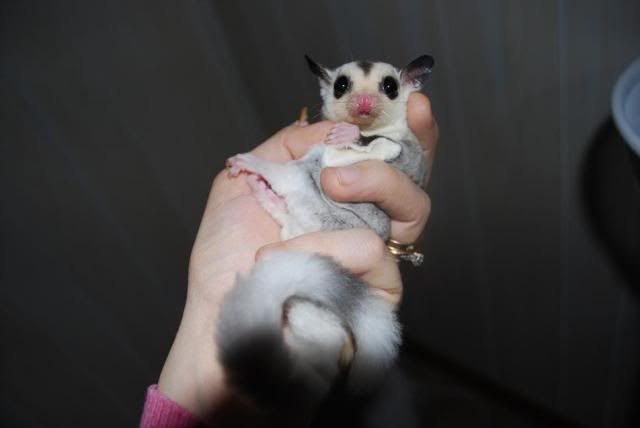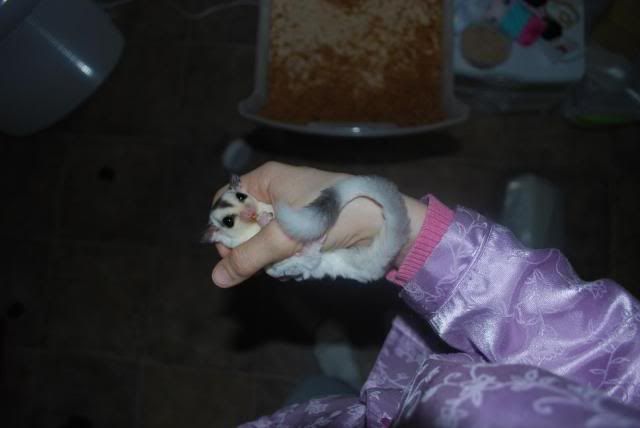 Gollum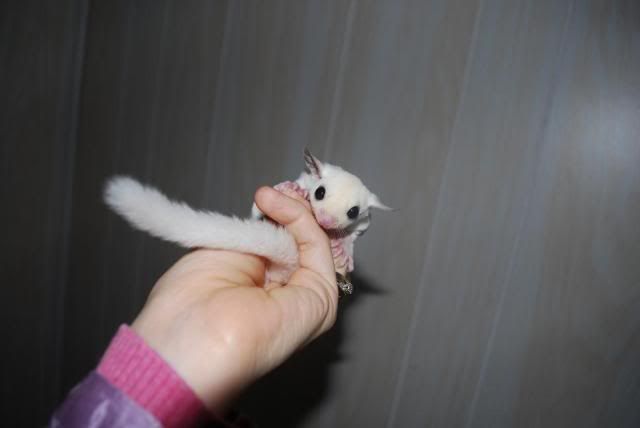 Athena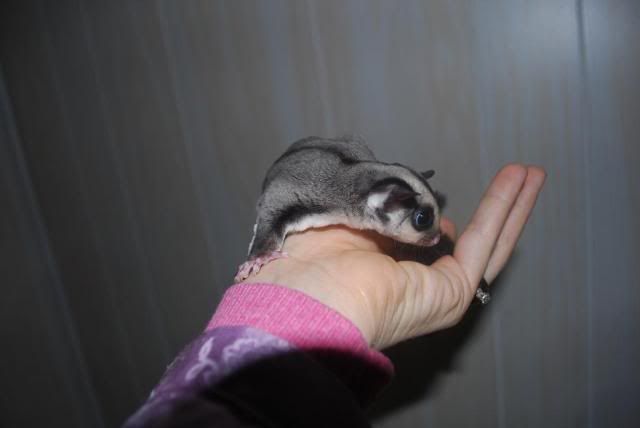 Also, just for the heck of it, here are some new pics of a couple of the adult gliders:
Leda(I was trying to take some pics to show her pretty coloring, but still can't get any that do her justice)
Sysko, hubby's glider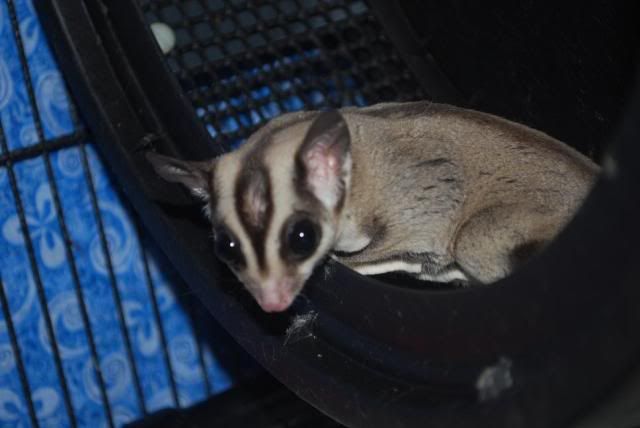 Sysko's mate, Celest(possibly preggers! Woot! We'll find out in a few days!
)