I promised to show you guys some pics the other day, and finally got around to them.......We don't do a lot of weddings anymore, frankly, they can be a huge pain in the butt, but this one was "almost family", lol, and it was a bit of fun. The only issues we had were the fact of trying to fit the food onto 6 foot tables instead of 8 foot ones, and the fact that the girl who brought the chicken nuggets forgot the sauces, lol!
The watermelon basket...from first cut to finished product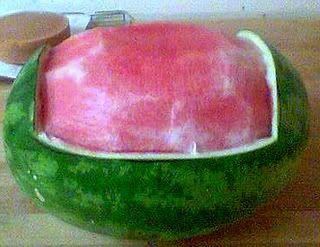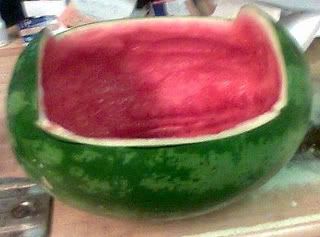 The Brides Cake and grooms cake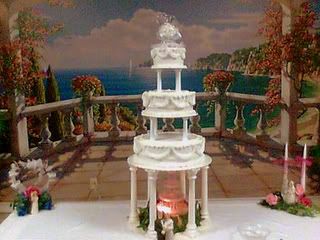 Croissants and veggies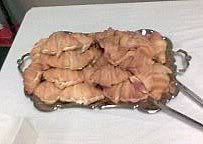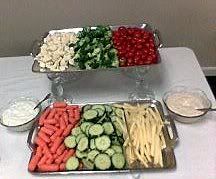 A blurry shot of the punch table, with fruity punch, slushy sweet tea and water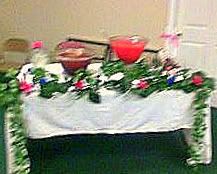 And the hot foods.....no decorations here, I'd hate to start a fire with the sterno, lol!
Sausage balls, sweet and sour meatballs, chicken nuggets and mini pigs in blankets