Our Siamese kitten Raymond is about to have his first birthday on Monday. Since he is my and Danny's first pet together, we are very excited. Thought I'd share a few pics of Raymond to celebrate!
This is how he spent the first few months while we were still at home with my parents.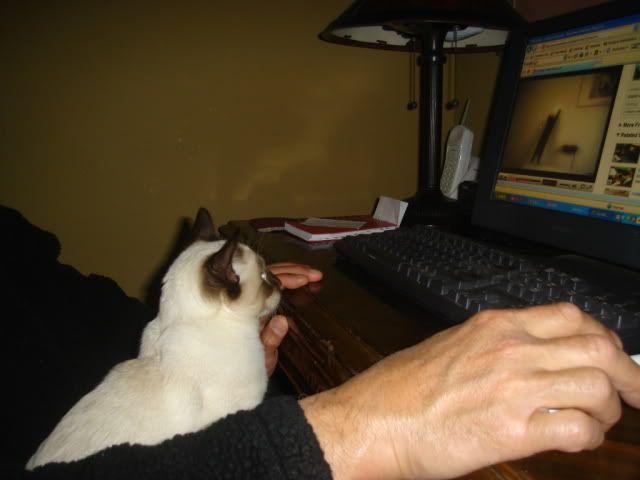 Outdoor adventures!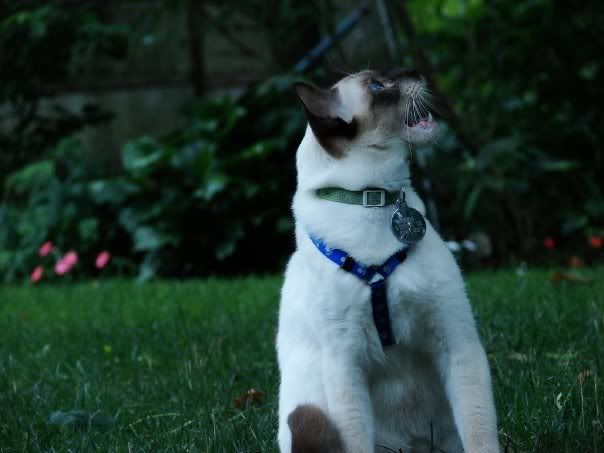 But he loves spending time harassing/ loving his brother, Stanley!
And just plain adoring Abby, the family's Golden Retriever!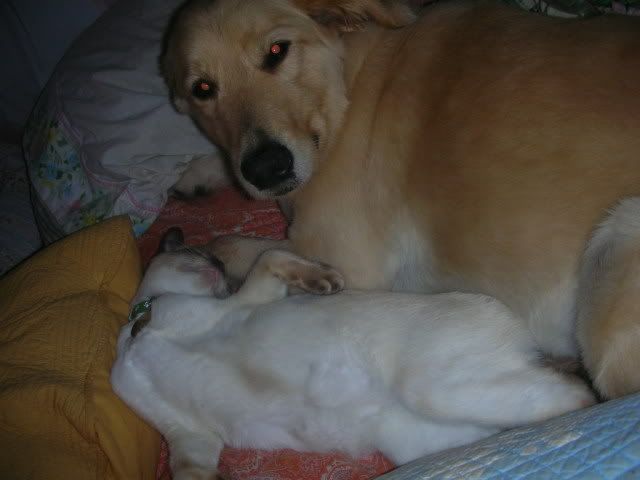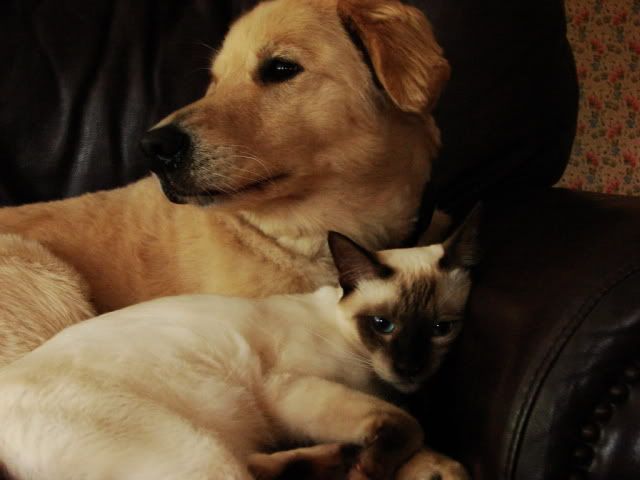 Getting in the way...
Just being cute!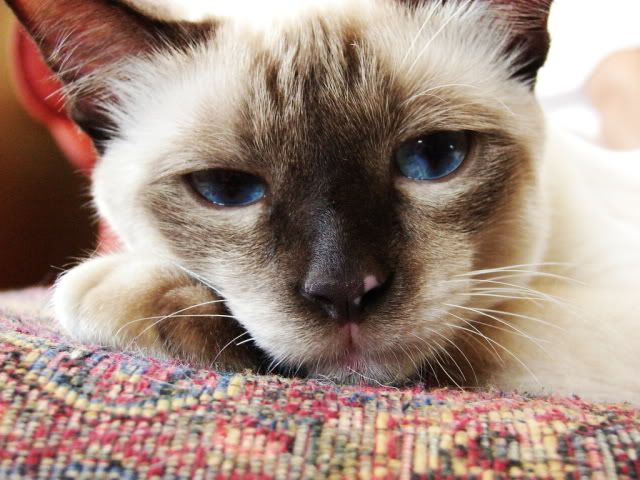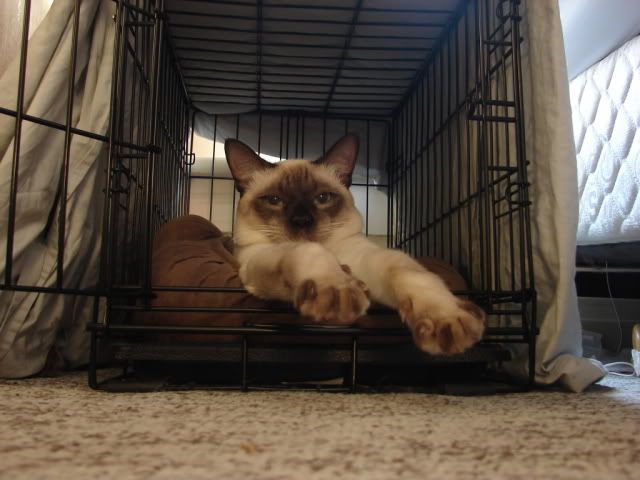 And he just had his first Halloween! $5 to the first person who could guess his and his Daddy's costumes!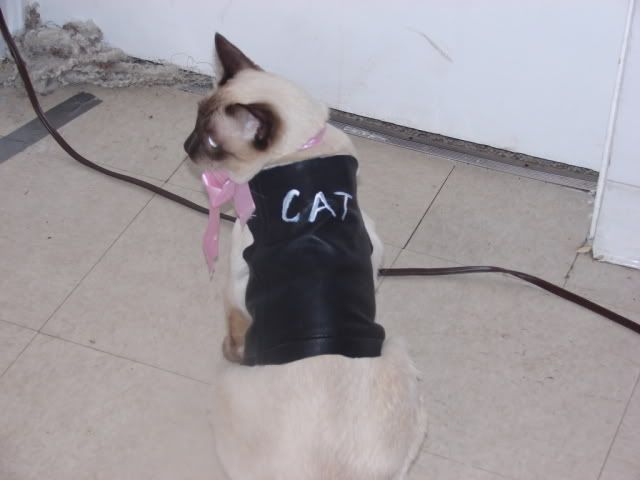 HAPPY BIRTHDAY RAY-RAY!