Have not posted pic's of the 2 of them in awhile and the kitten is just getting to be huge!
Figaro seeing whats new on TCS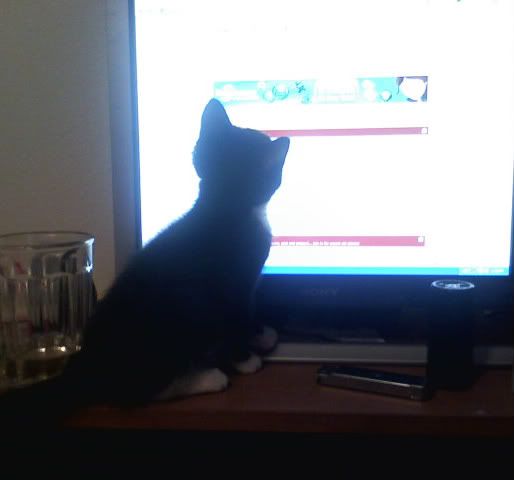 Now it is Flower's turn to check things out sorry it is so drak it was taken on my phone, but that face was too cute to pass up!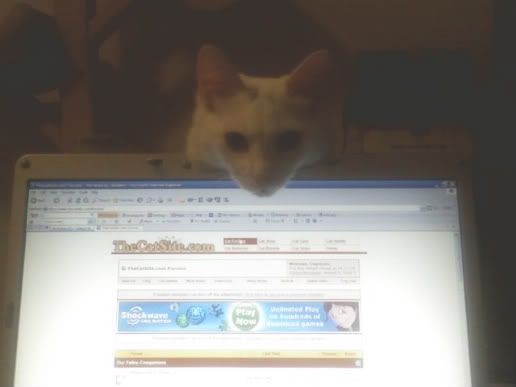 Flower relaxing in her favorite spot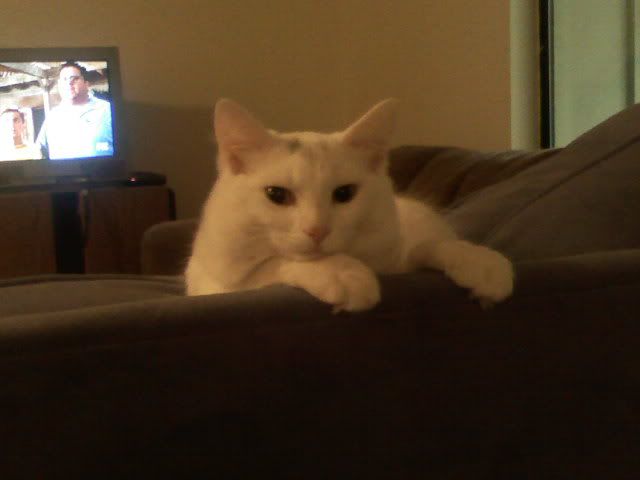 Kitten taking over her spot (I love the look she is giving him!!)
Fine mom I'll share!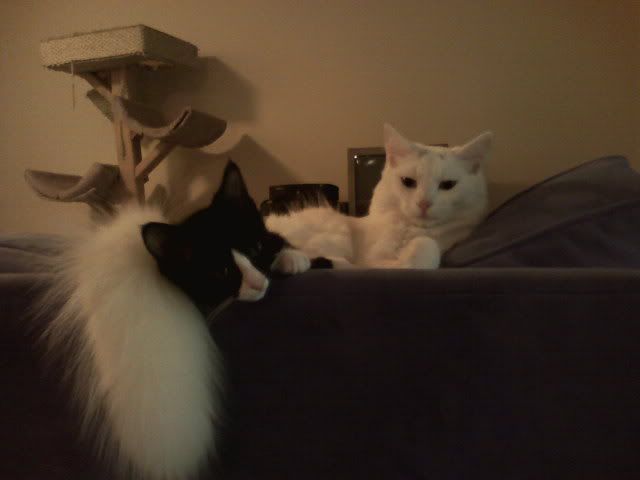 Bad kitten!! This is Eric's desk dont mind the mess!
This is what heppens when I move from my chair it is hard to see but there is 2 cats there!
Just to make him eaiser to see lol and yes Flower's feet are dirty they went exploring in the fireplace