My friend and I spent Sunday in Malaysia - specifically Noah's Ark, which is an animal rescue sanctuary. For those who are interested, here's a link to their website.

There are like 700 dogs and gosh I can't remember how many cats, plus 5 horses, 1 goat, 1 macaque and 1 guinea pig. Here are the few photos I took of the kitties. The rest of the photos can be found in the "Other Animals" forum.

Gorgeous longhouse where a portion of the cats live. It overlooks a small lake where the dogs swim. The cats can frequently be seen lounging in the sun, watching the dogs splash around.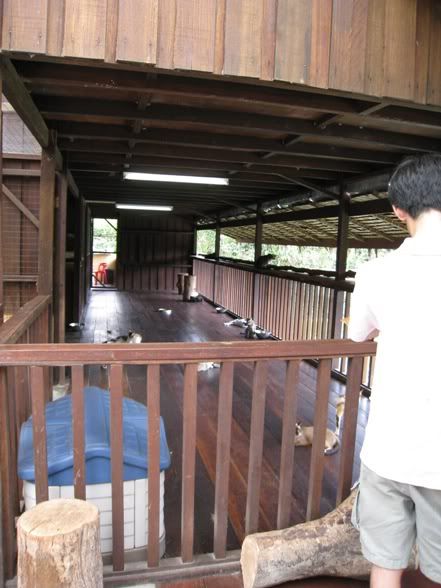 Claiming a chair for their own - just like all good cats do.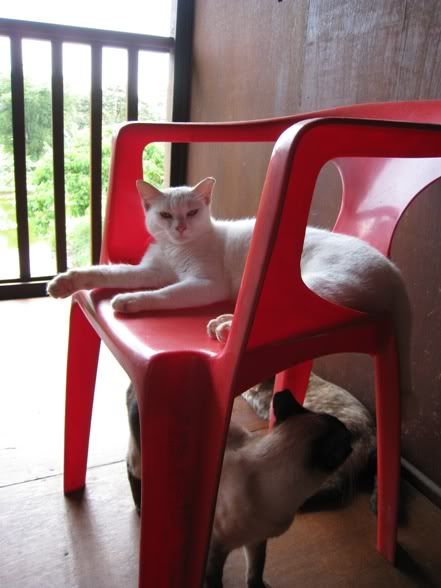 Lording it over all of us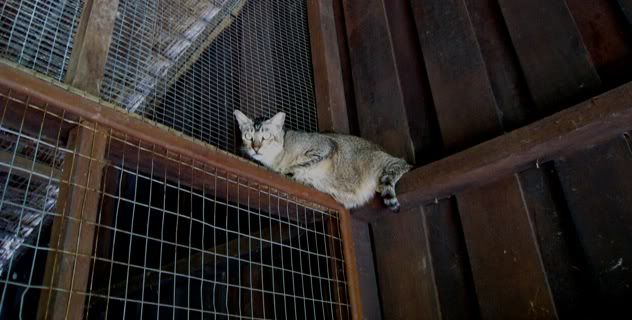 This gorgeous kitten is SUCH a luvbug. He went all floppy when I carried him and just purred his guts out. Think he's a medium-coat, extremely soft fur.. I love love love this little one!



This is the same kitten looking very aloof. Turns out looks can be very deceiving!



This is another extremely loving kitten, short-haired this time. Also a huge cuddlemeister, absolutely lovely.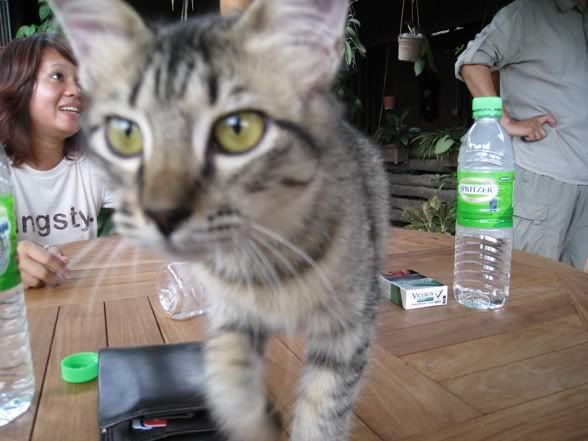 This wee little one resides at Malaysian checkpoint. There are two other carbon copies of it running around, and momma also looks exactly the same, only enlarged to A4 size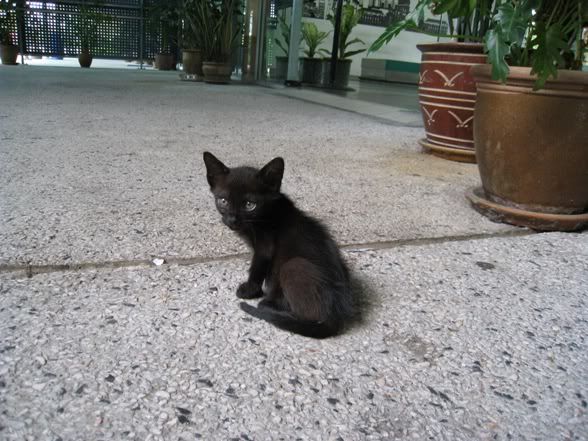 And that's all! Remember to visit the dogs and horses over at the Other Animals forum