This is Sky. She is a three year old female we have in rescue right now. She came in with her "brother", Jazz, who is a 3 year old orange tabby and white. He had to be pulled and put in foster cuz he reeeeaaallly wasn't doing well. She's hanging in there.
I thought the markings were really unusual and was stunned to note that she looks like Gemlady's Topaz. So, without further ado - here is Sky, the sweetie pie - who lurves people and belly rubs!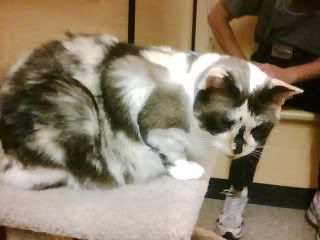 See her pretty markings!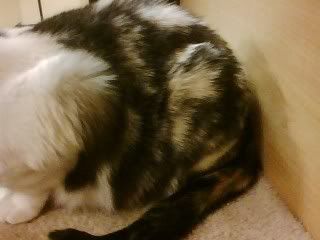 Look at the face! blue eyes, too, that sometimes go cross-eyed!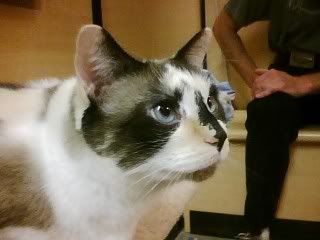 BTW - she is VERY available for adoption. And according to Gemlady and Abymummy, this coloring is called mink and cream tortie and white.
Adrien