...or I finally got a pic of my two together!
Topaz was ensconced in the other chair napping ...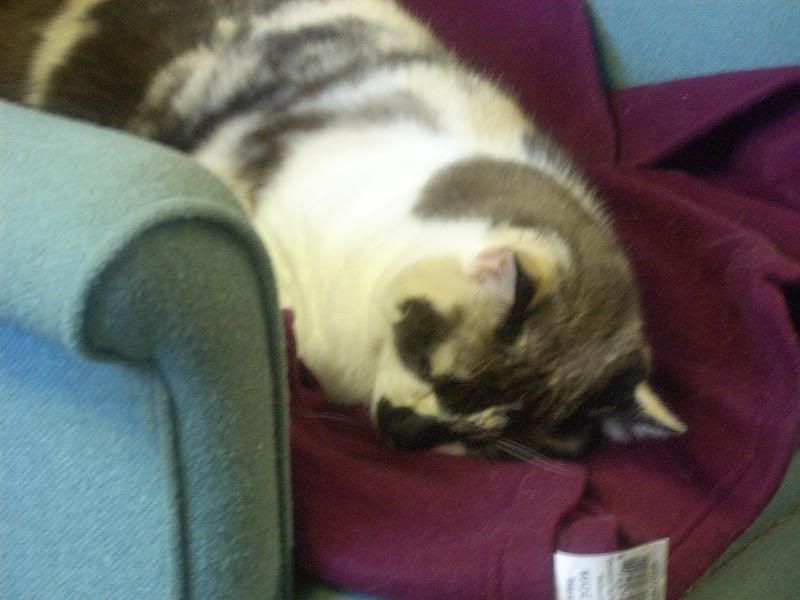 When along comes Aristotle who wanted the chair.
"C'mon. Move over and share!"
"NO!"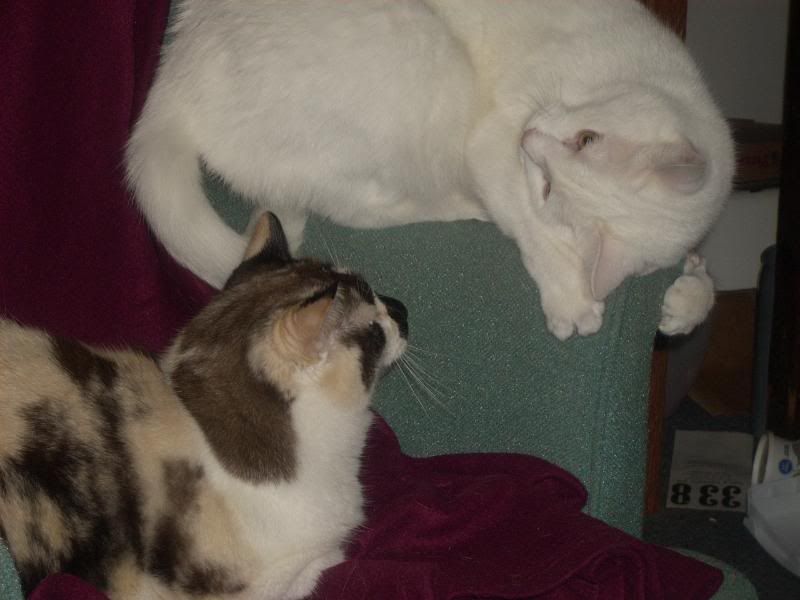 "Okay, then I'll smack ya for it!"
"It's still NO!"
Being more stubborn, Topaz wins the chair and Ari goes into the bedroom to nap there.
But first a bath.
"One day I'll make her leave that chair"
.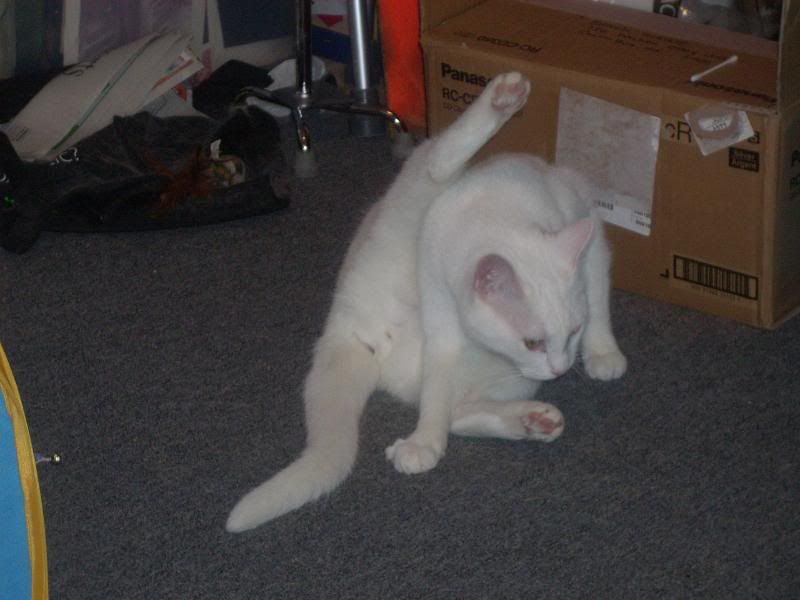 "BRAT! now I have to recomb my fur!"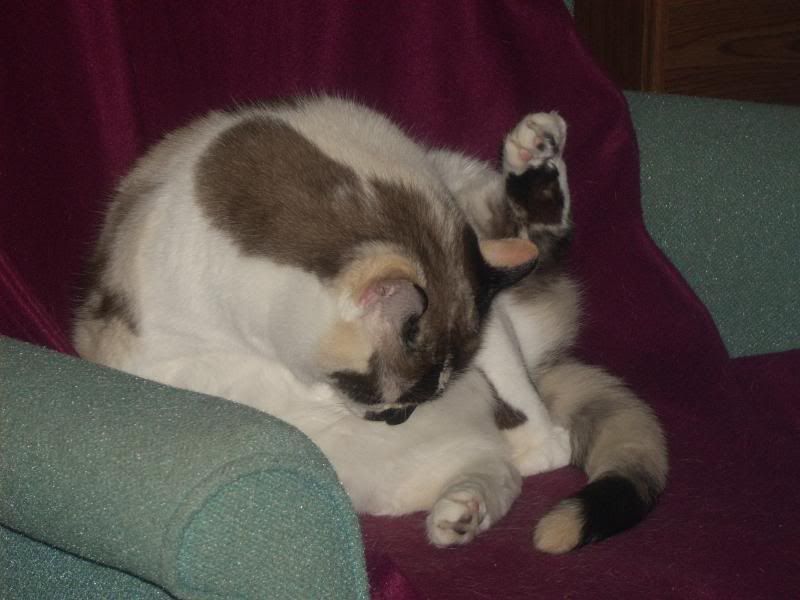 These two do not cuddle or nap together. I once caught them napping about a foot apart. Which was the minimun distance so they could both be on the fleece on the bed.