Finally getting to the last of my four babies little picture biographys.....Hope you enjoyed Petals, Trixie, Tiggy's as well.
I'm the youngest of TTP&B. My poppa found me on a country road bouncing down the middle of the street. (he says I bounce, not run) He pulled over immediately and called to me and I took an instant trust of him and bounced over to him. This is my first meal with my poppa in the back of his truck. He had a turkey sandwich that he shared with me. I was SOO hungry!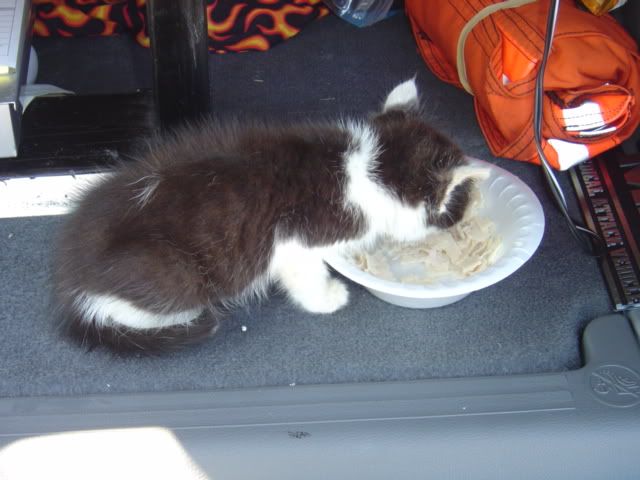 Poppa brought me home to Momma, Trixie, Petals and Tiggy. Tiggy hissed and hissed at me, but the girls loved me from the getgo. I was very dirty and infested with fleas, so they gave me my first bath....yuck!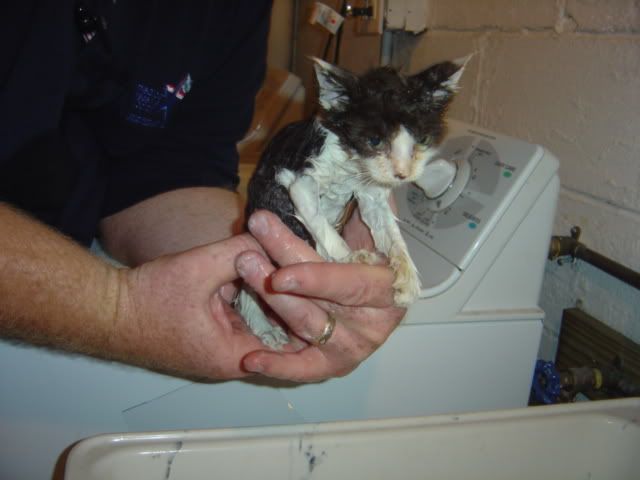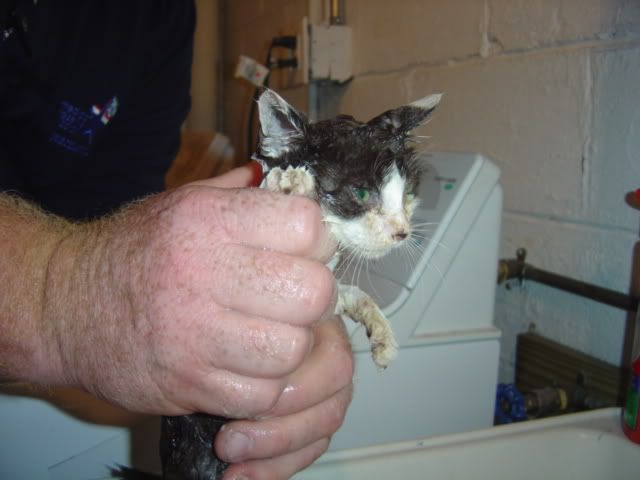 Then another meal.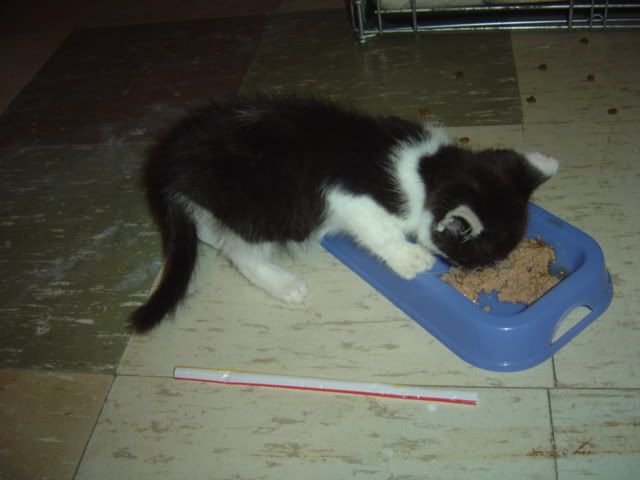 Then a good nap.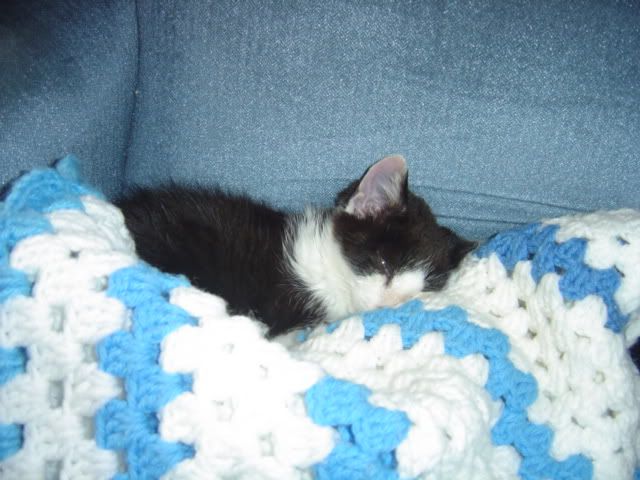 It took Tiggy a while to get used to me......Momma kept us seperated at first for my safety.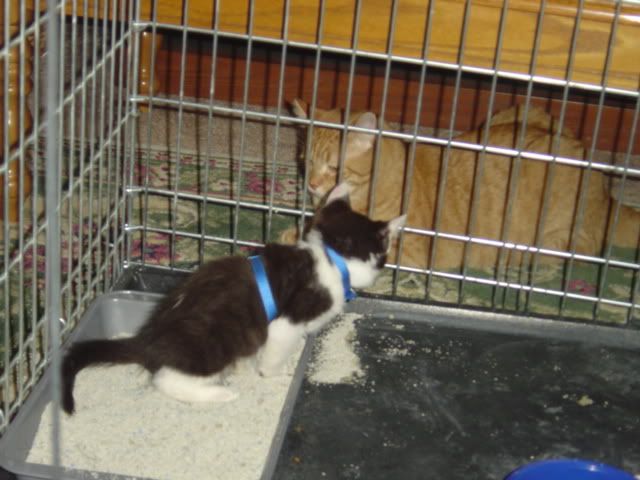 I don't know why he felt threated by me.....look how cute I am!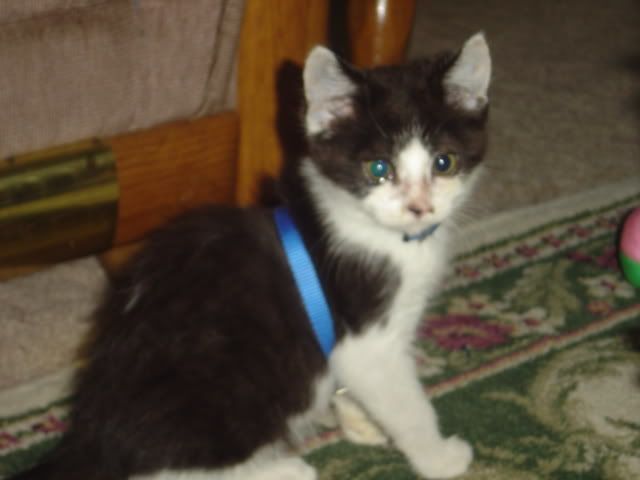 I spent my days playing and playing and playing.....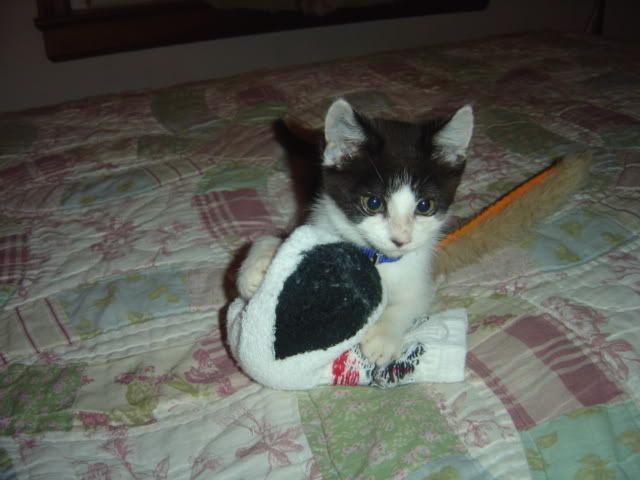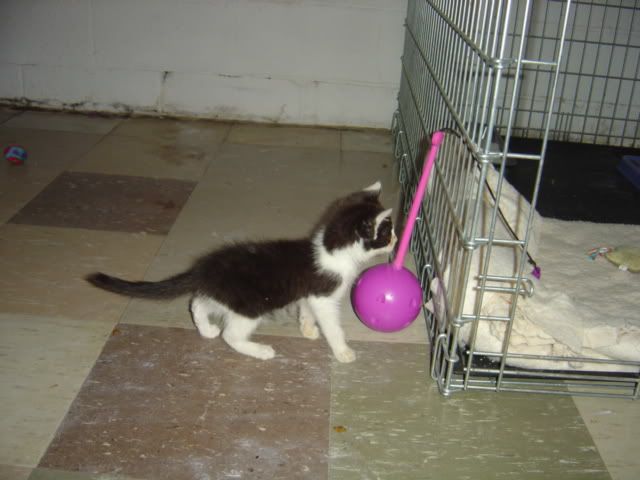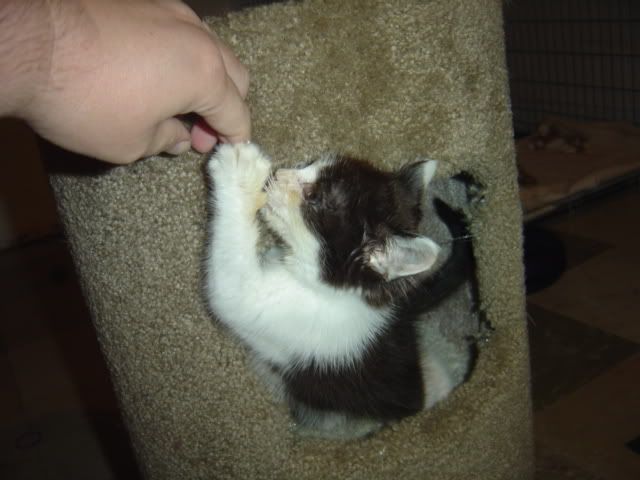 I was sick too like Petals and Tiggy when Poppa found them, but I soon overcame that with the help of Momma, Poppa and my wondeful vet.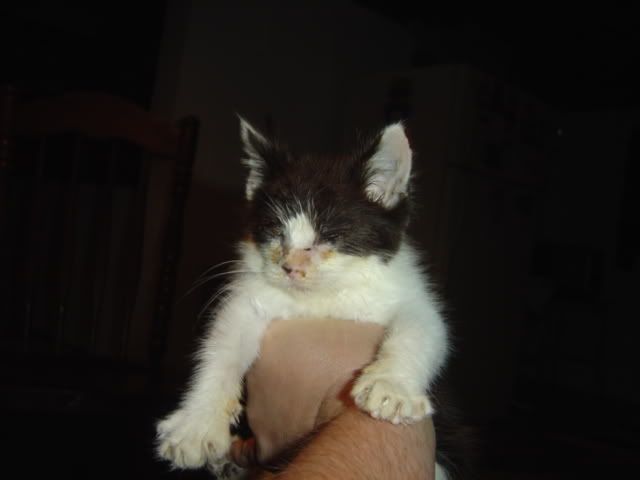 I, as all the others, grew into a mischevious, wonderful little man....My Aunt Carol just loves me.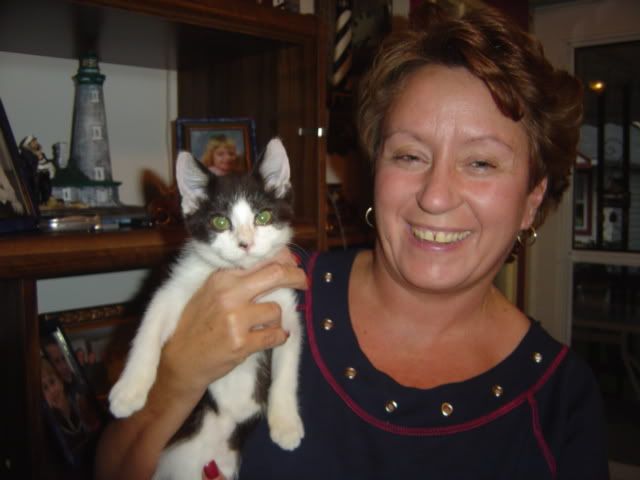 I love my big brother so much, and as all little brothers do, I started following him around...