Birdwatching...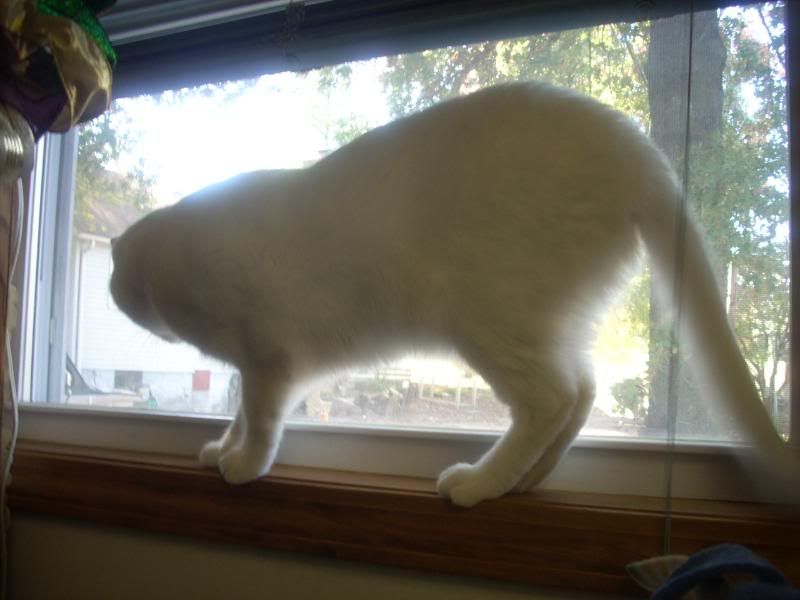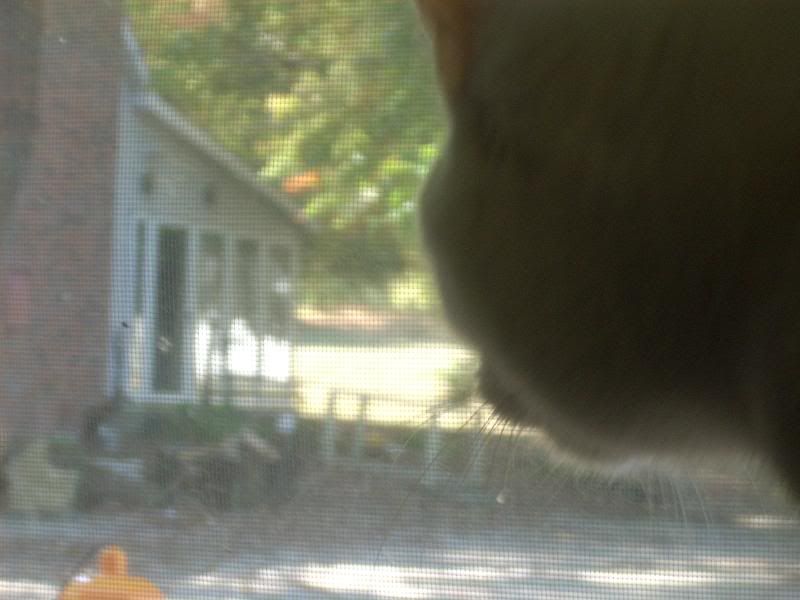 The birds are tufted titmice and chickadees.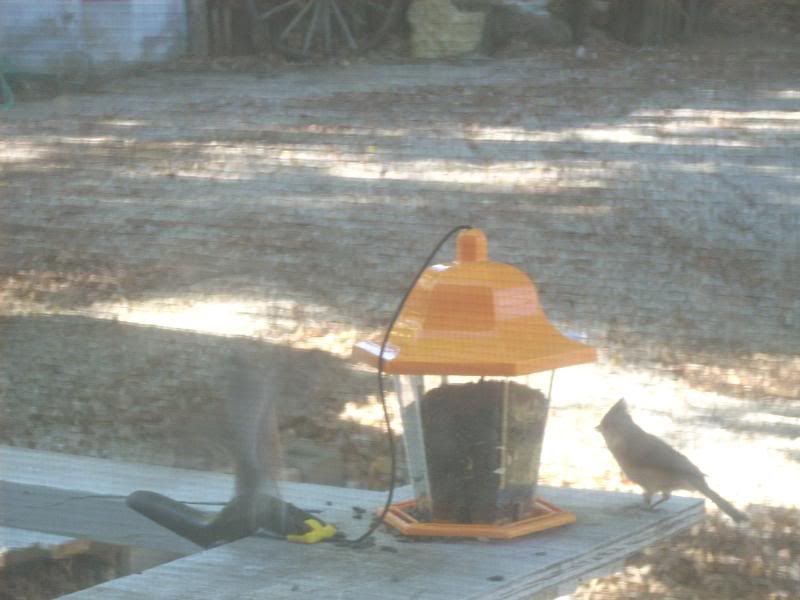 Resting on the shelves behind my chair. You can see part of my head.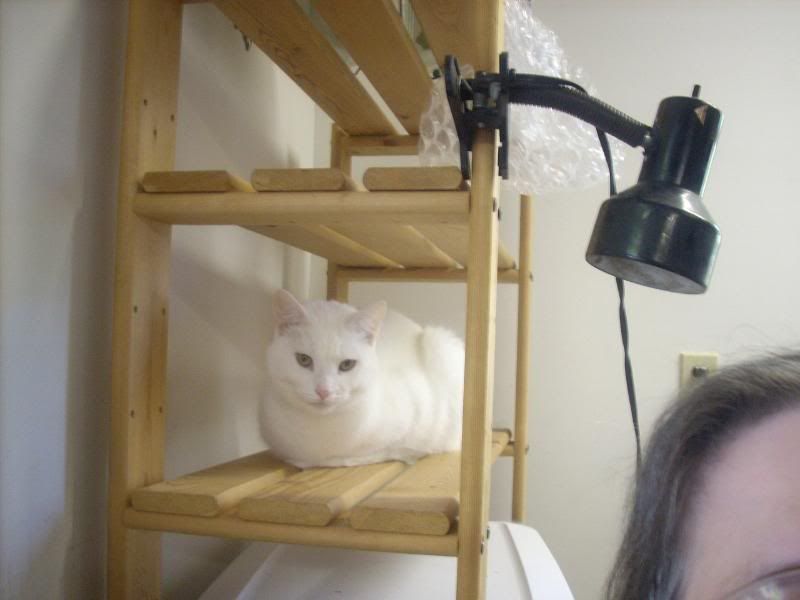 Humping the wand toy with the fleece strip. Why does he hump it?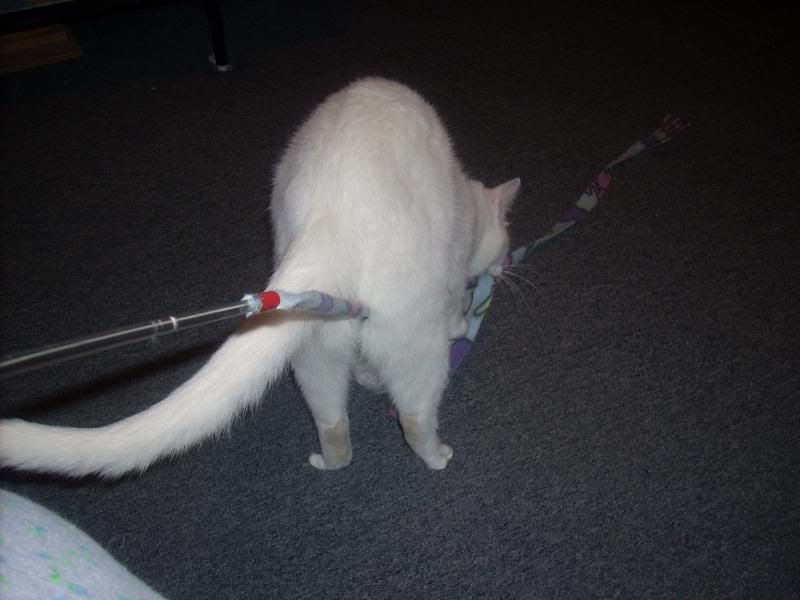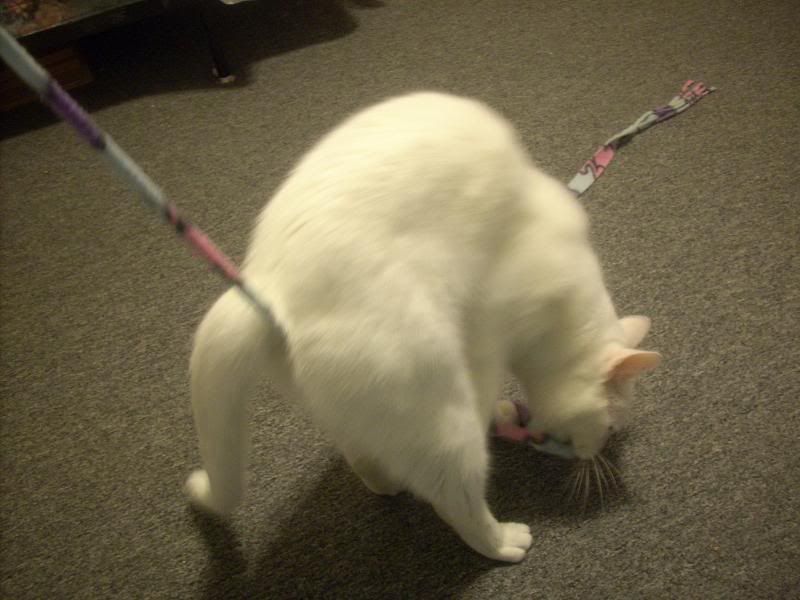 Enough of that. Time for a ciggy....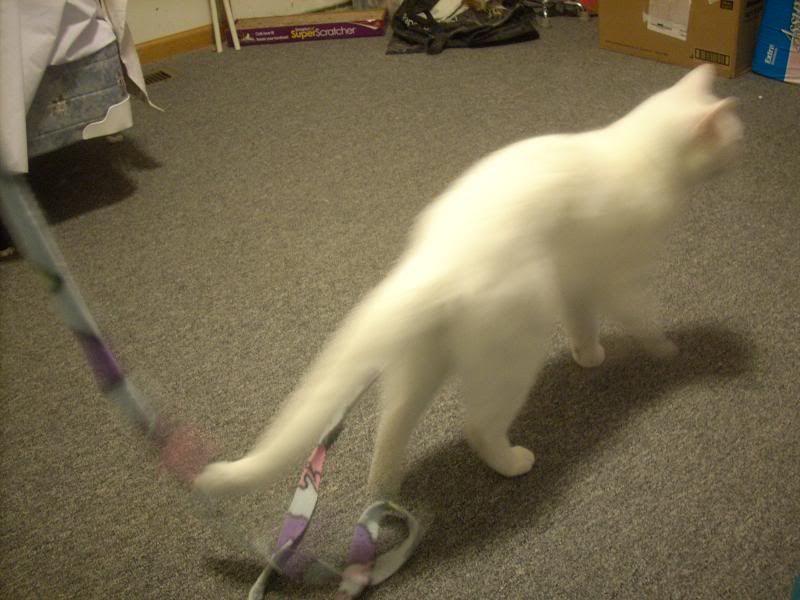 In his cubby...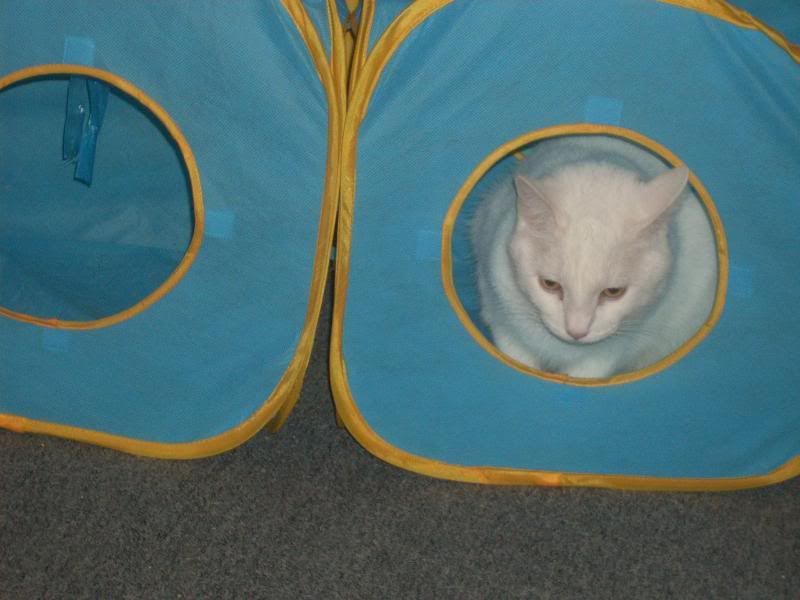 Off to see what trouble he can get into...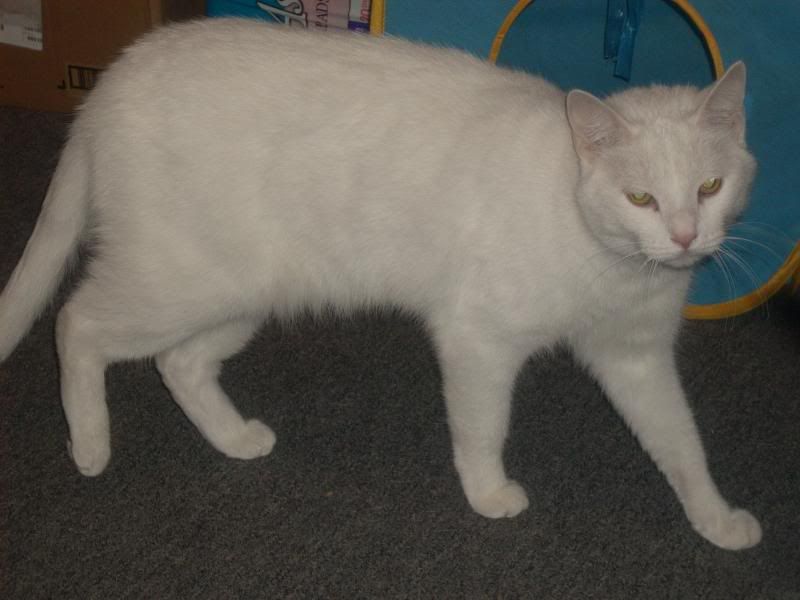 Bathtime!