Willow had a new toy bought for her on the weekend, it's one of those wands with a feather on the end of it. She really likes the feather.
Here are some pics including her with her new toy.
This is not her new toy but she was caught red pawed with it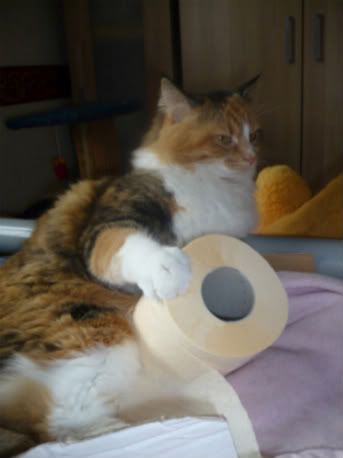 Sitting pretty waiting for her new toy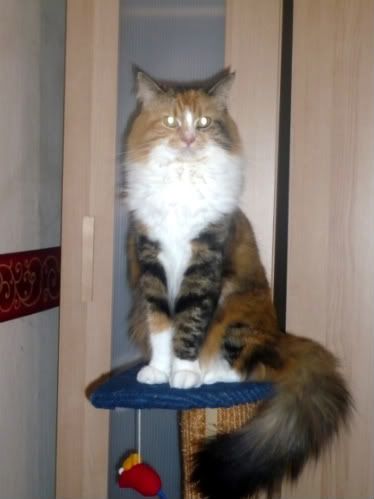 Daddy calls this my statue pose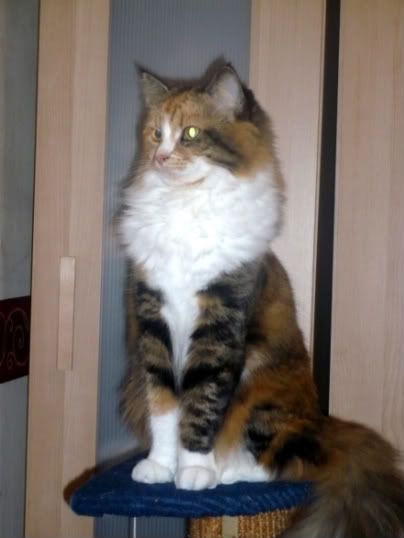 I'm gonna get you
Got you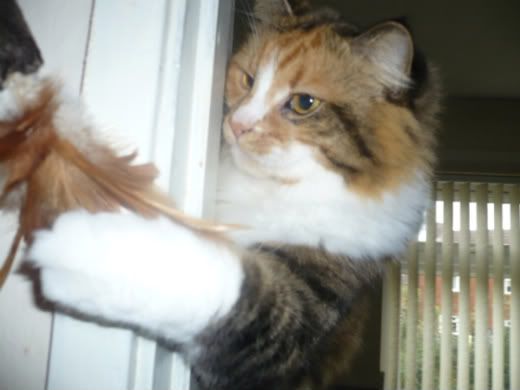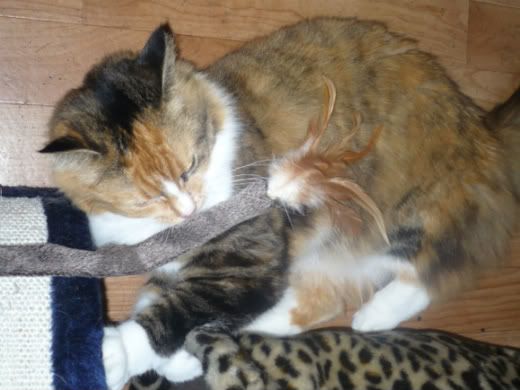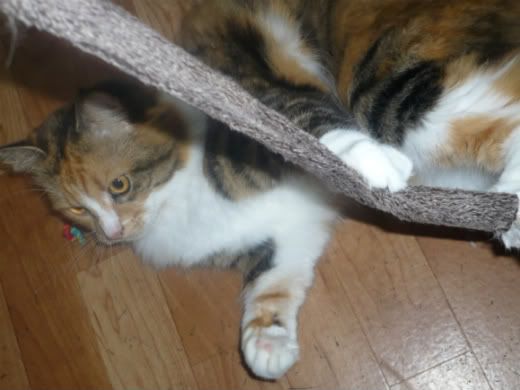 Where did it go?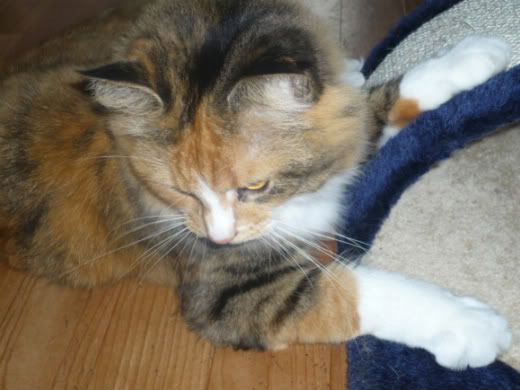 Oh I like it when it's pulled up the stairs
Pull it mummy
Ok starting to feel tired now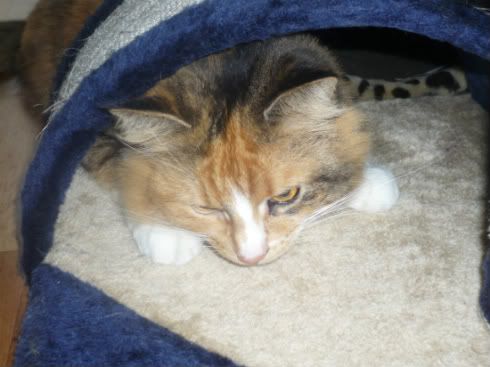 Time to relax with a purring session
Thats me done for the day
Thanks for looking.