Paige and Gabriel
offline
51 Posts. Joined 12/2006
Location: Winnipeg
Here are my babies:
Paige
Gabriel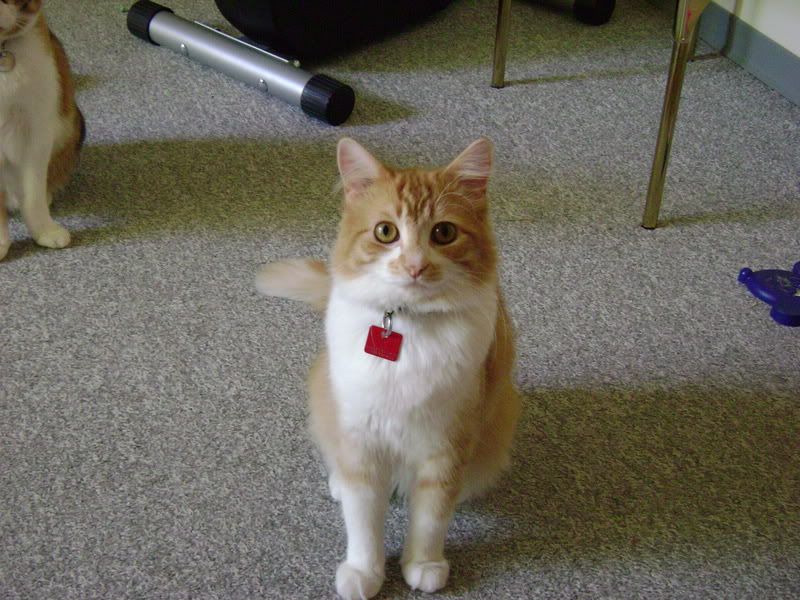 xocats

offline
20,509 Posts. Joined 3/2005
Awww, just look at your two sweeties.
Paige's colorful coat is gorgeous and Gabriel has a face that is ever so kissable.
Beautiful photos of your kitties.
Confuzzled :p

offline
8,982 Posts. Joined 8/2006
Location: Rising Sun, Indiana
offline
7,579 Posts. Joined 6/2007
Location: In the middle of BC
What cuties
offline
7,713 Posts. Joined 10/2007
Location: Michigan
They are beautiful! Are they siblings?
offline
51 Posts. Joined 12/2006
Location: Winnipeg
Not that I know of! Paige is 3 and Gabriel is 2 years old. They do have some similarities, don't they.
Thanks everyone. I love my kitties.
The zoo keeper

offline
7,715 Posts. Joined 12/2004
Location: Over the river and through the woods...
Awww, what sweeties! They are both gorgeous, but Paige's pic is such good quality. Thank you so much for introducing them and can't wait to hear more about them.
offline
3,045 Posts. Joined 11/2006
Awww look at them! They are BEAUTIFUL. I love Gabriel's face, he looks so so sweet.. and Paige is just such a pretty girl
offline
21,085 Posts. Joined 7/2006
Location: Winnipeg, Manitoba, Canada
Oh! Look at those cuties
offline
7,713 Posts. Joined 10/2007
Location: Michigan
offline
631 Posts. Joined 3/2007
Location: Nottinghamshire, U.K
Awwwww, they are gorgeous, beautiful little kitties. I have to stop looking at all of these pics now
. You have two lovely looking kitties