Here are fairly recent pictures of the kitties that we have. You'll probably recognize a few, some of them are new. The decision to re-home some of our cats was very difficult and I assure you that it was a very well thought out process. We re-homed the ones that were easiest to find the best homes for... and kept the ones that we knew would be better off staying here.
So here is our crew, I'll re-introduce the older ones for those who don't remember them, and introduce the new ones as well.
First the ones some of you will remember:
Grabat
- she'll be 8 years old this year, she is still technically John's dad's cat. She's still living with John and I though, and will be moving into our new house with us when the time comes.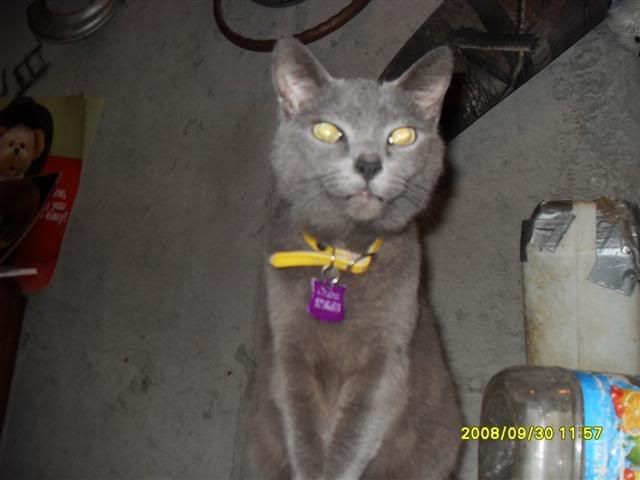 Spooky Bear
- He turned 2 in September. He went through a rough time over the summer, had a lot of health problems. We thought for sure we were going to lose him, but he has bounced back and made a full recovery. He's back to a healthy weight, his coat is shiny and gorgeous, and he's more playful than ever. He's still skittish, probably always will be, but he allows us to touch him more now!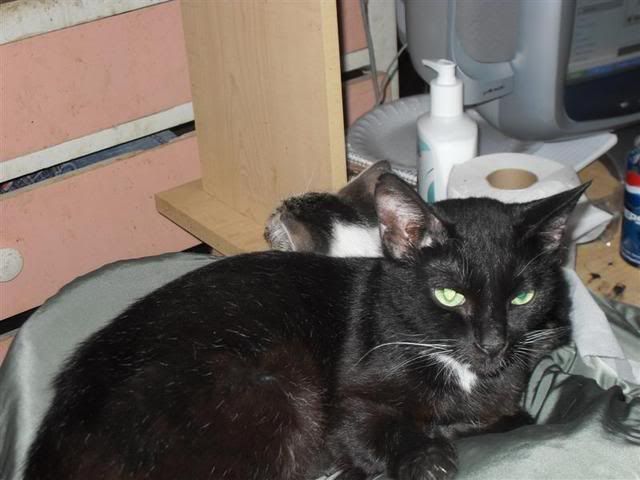 Leo
- He turned 2 in July. He's the only one of our kitties who is allowed outdoors, but always supervised.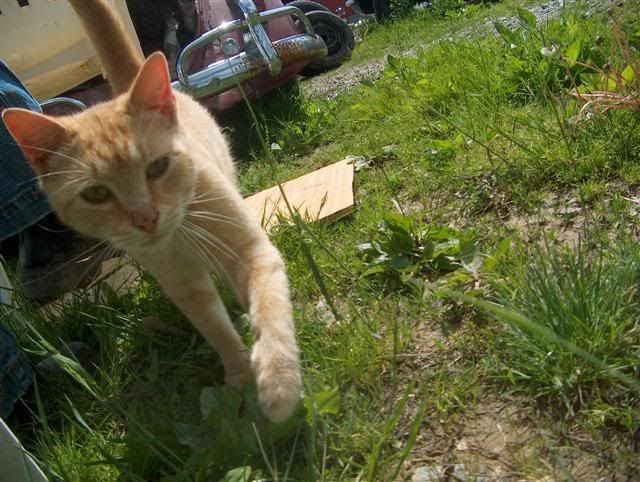 Woodward
- He's 1 1/2 now, and second biggest of all of our kitties. He's also the sweetest.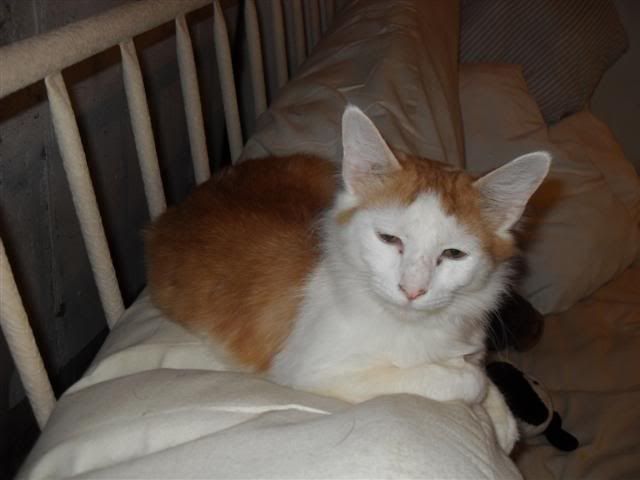 Gonzo
- I think he's 5 years old now, and he is the biggest of all of our cats at a slim 20 pounds! He's a big goofy guy!
And the newer kitties:
Grover
- He's right around 5 months old. He is so attached to John it's not even funny!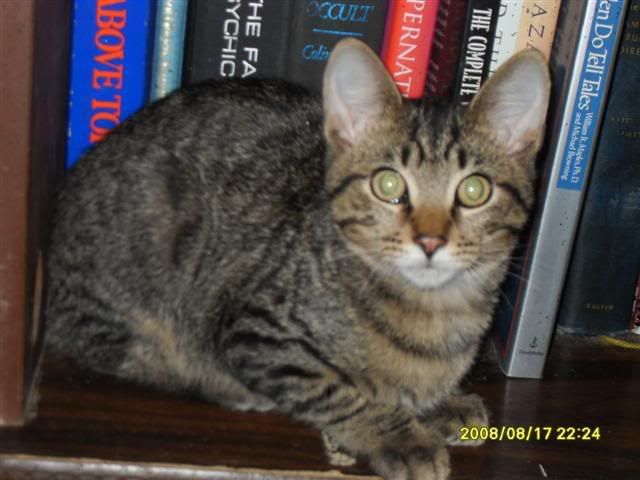 Peanut
- He's about 3 months old, he's the little brown and white tabby hiding there behind Spooky Bear. The stuff on his face is canned food, he's a messy eater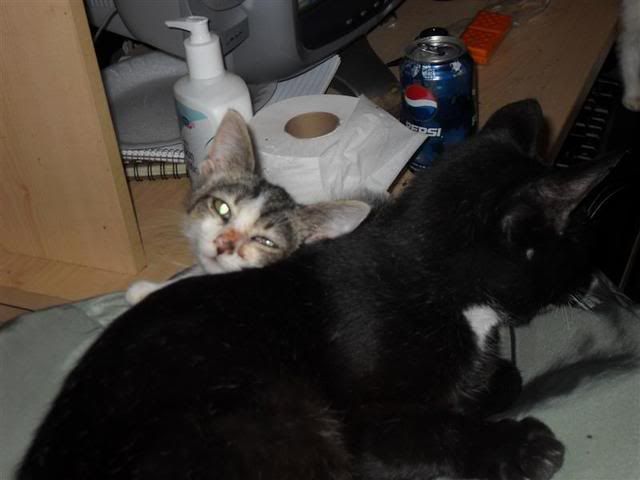 Wyatt
- About 8 months old.
Ziggy
- About 9 weeks old, he has a lot of health issues right now and we are pretty much just taking it one day at a time with him.