was on my own the other day and went upstairs to find shinobi had quite literally put himself to bed! there was no one else in so he had got under the covers and then turned himself round.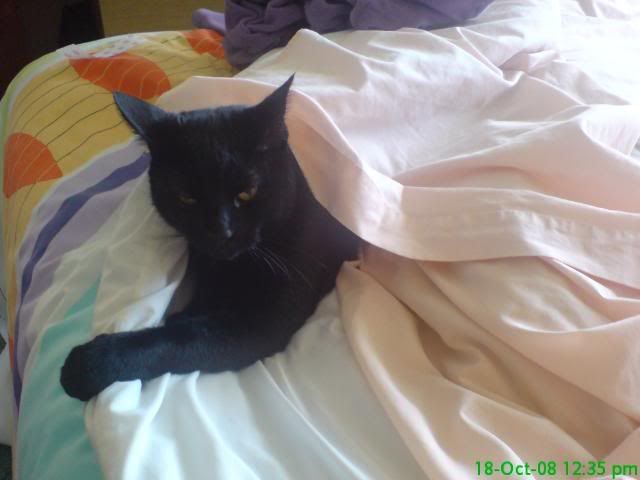 here's what greeted me yesterday when i returned from work. unmade bed = comfy kitties!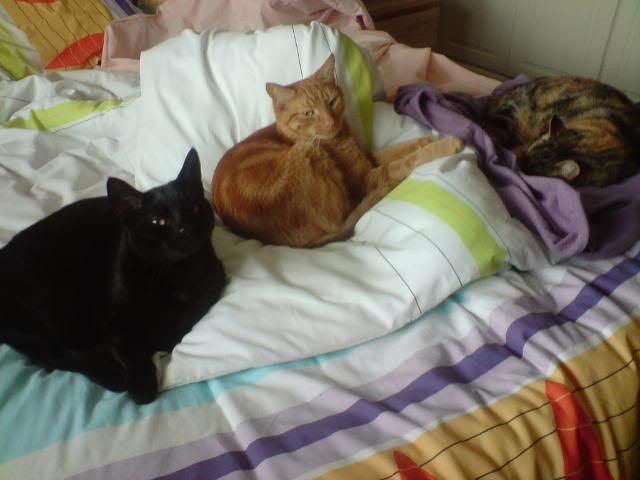 and a close up of my pretty girl.
and showing her lovely colouring.