Hi I just found this site today. Cats are one of my interests, actually I love animals of all kinds, except for snakes and spiders of course!
The first picture is Bella. She is 6 months old! She chirps and is very affectionate.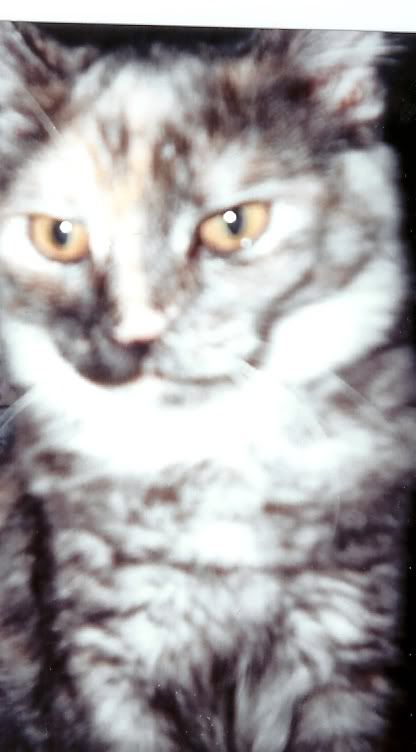 The striped kitty is Dillon. This is an old picture of her when I first got her. She is 7 months old now! I named her Dillon because I thought she was a male until her male parts never showed up and she went into heat. I believe she may be pregnant now, only time will tell.