This weekend, my boyfriend and I carved our Jack-O-Lanterns- It's one of our favorite parts of Autumn.
We're both pretty artistic- but while I'm a painter and sculptor, Danny's a drawer and a carver :P
His Jack-O-Lantern is always wayyy cooler than mine!
So I thought I'd share....
Danny's....
Mine.....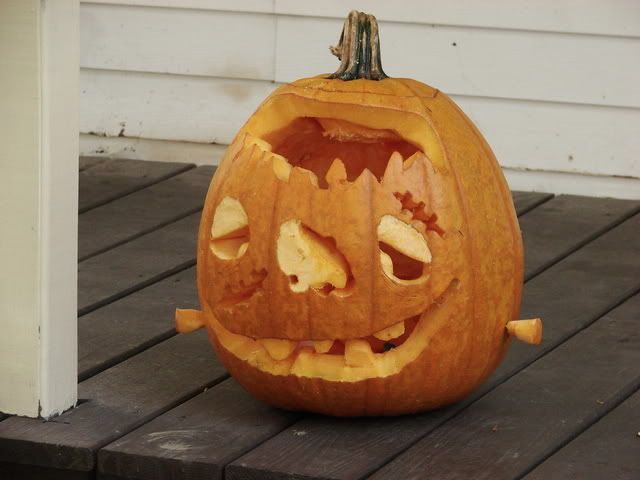 Our Front Porch....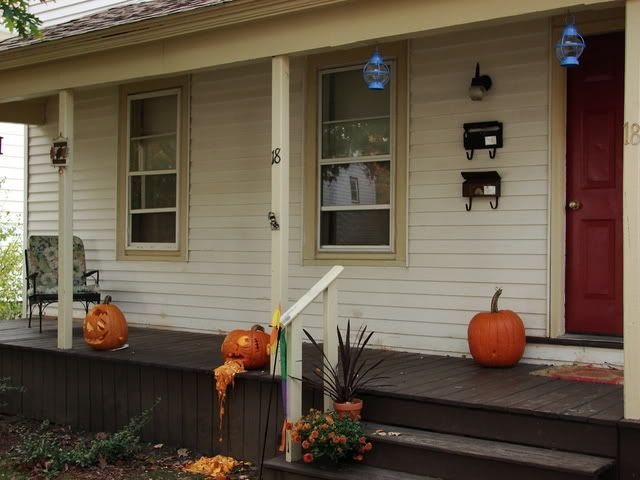 And just to prove my point of how much more awesome his pumpkin carving skills are than mine... here are our Jack-O-Lanterns from last year!
Mine... Front and Back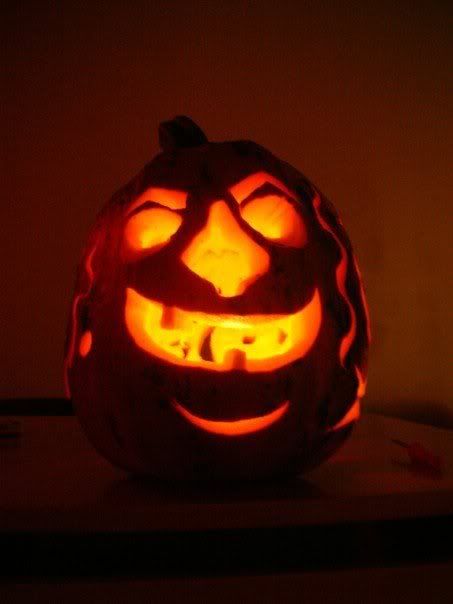 His...