Yesterday, my husband and I made paw crafts. We even used it on the kids! We still need to do one of our daughters and Butters ( couldn't find him yesterday ) and Zelda's is not in the pi cause it was cooking!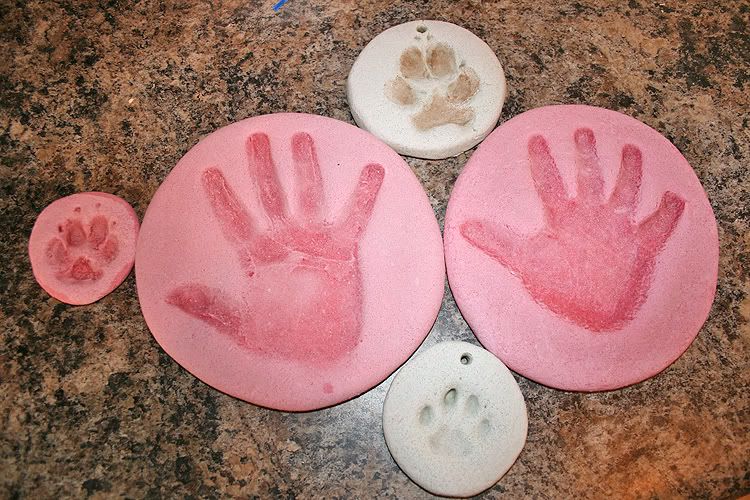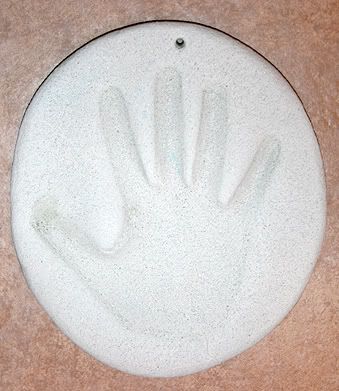 HOW TO MAKE YOURS
:
2 cups of flour
1 cup water
1 cup salt
Food dye ( as needed )
MIX FOOD DYE & WATER.
Then, MIX IT ALL TOGETHER! Dough should be smooth, not sticky or lumpy. Use your hands to get the right consistency! Some times you have to add more flour to it. If you find that your hands/paws are sticking to the dough add some flour to your hands really lightly and then wipe it off your hands and try it again.
Use WAX paper to put your prints on. Roll the dough out onto the wax paper into a circular "shape" and then imprint..... Then place it on a cookie sheet.
To get the hole to hang it, use a straw.
HEAT YOUR OVEN TO 200 degrees. Cook your Paw/Hand prints for 2 hours or more if needed.
Pretty easy huh?