my fiance and i have a roughly 1.5 year old female cat not sure of breed (midnight) , she is a great cat. we recently got a new kitten, female also. the kitten seems ok with midnight, but midnight doesnt want any thing to do with the kiten. she hisses, swats and generaly stays away from the new kitten. she is even hissing at my fiance adn i. we have noticed that her hair is not standing up when she hisses. what are some good ways to ge midnight to accept her new "sister"?
midnight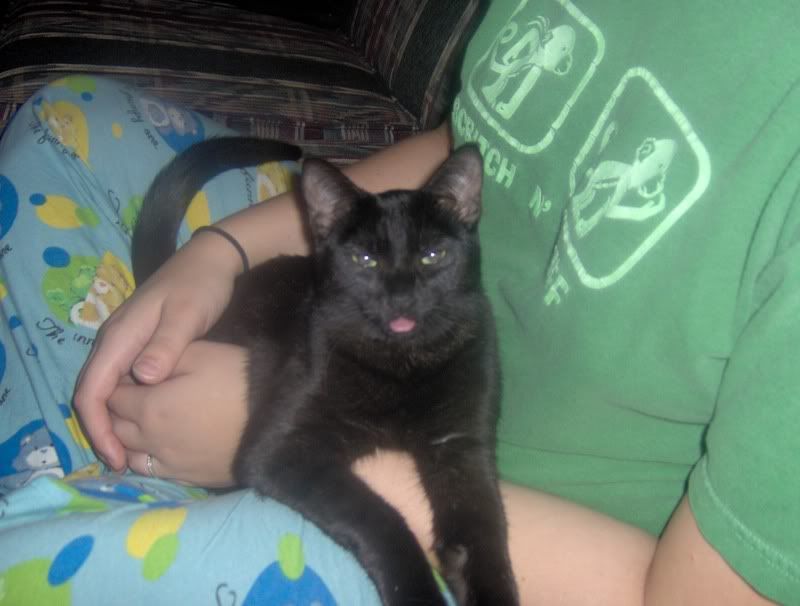 new kitten (dont have a name yet)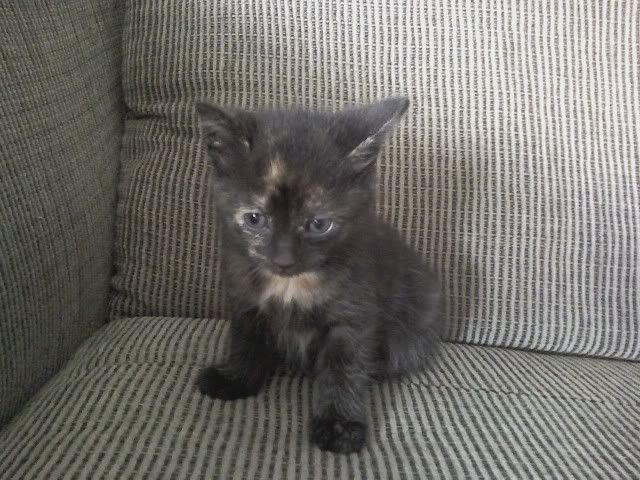 any help is GREATLY appreciated! thank you!