Ohhh my George is at it again.....
Lately he's become quite curious when we're in the kitchen.....so much so that he will hop up on the garbage pail lid whenever I'm working at the counter so he can keep track of what I'm doing!
The funny thing is, we've never put him up there or encouraged this ourselves, he just decided it would be the thing to do!!!
"Yep, this is my new spot!"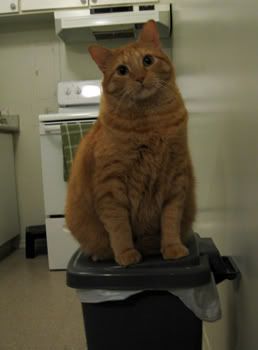 "Why are you guys looking at me funny???"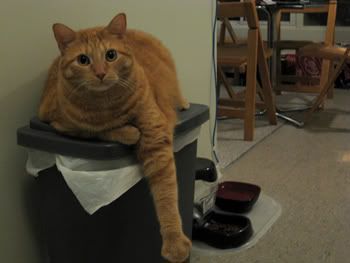 "Now this is the life......if only this bucket was full of cat treats!"