Here are some pictures of my boys today, hope you enjoy


First is Xander trying to fit in the box with his catnip banana. (He squished the box after a few minutes, lol.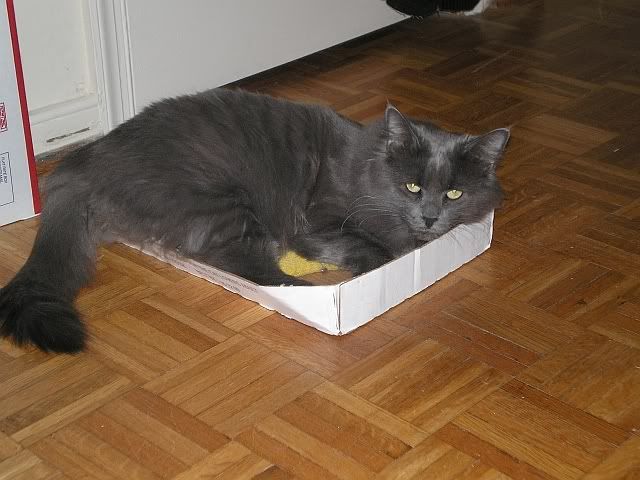 Sleeping in the chair together.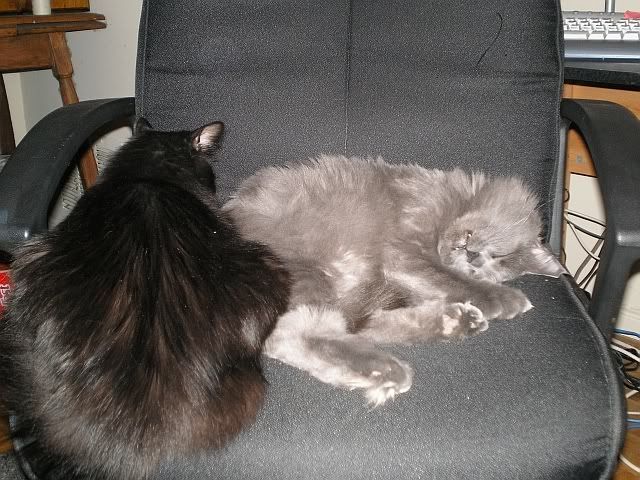 And here is proof that although Riley was very sick and lost a bunch of weight, Xander is in no danger of getting thin anytime soon LOL! A lot of it is hair, but he is getting rather errr wide, in the back end!




Here is Riley loving on the catnip mat that Helen sent him last year. He still adores it!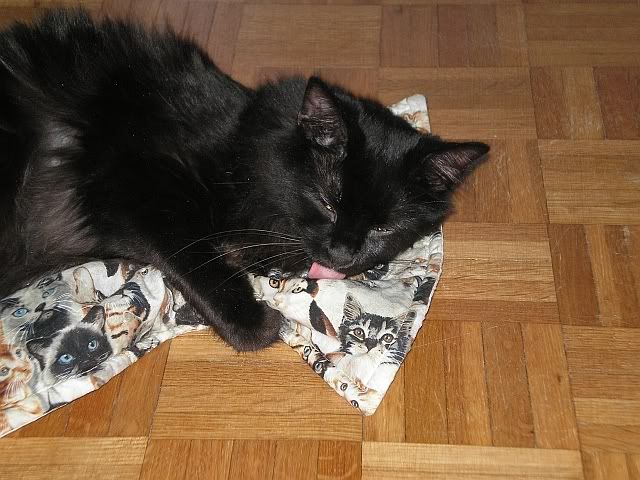 Xander loves it too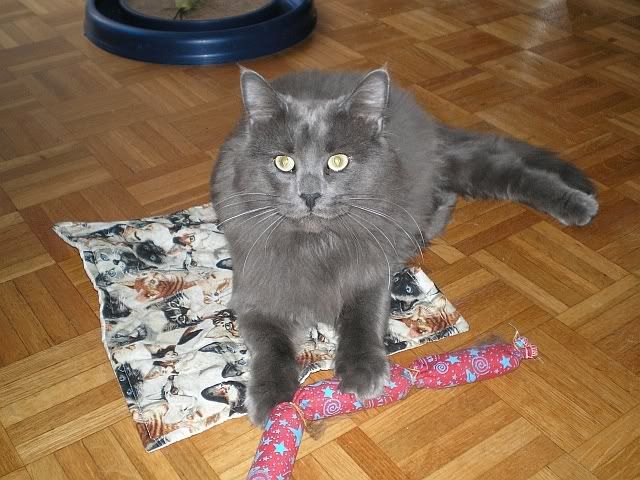 Of course, they started fighting over it. You can see where Riley had part of his chest shaved for the ultrasound.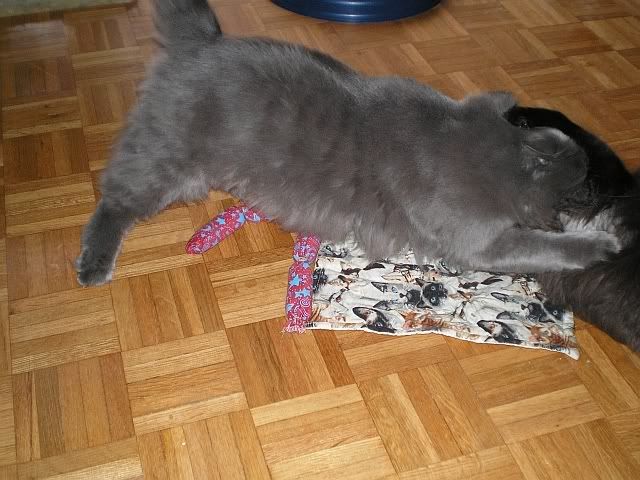 Riley had just jumped over top of Xander, so I ended up getting this one of Xander ducking and looking silly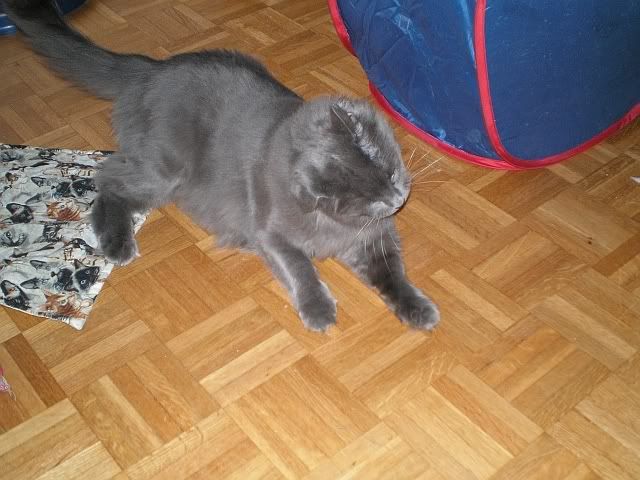 Such silly boys!