As some of you know I rescued 2 kittens a few weeks ago (then a week later found a third kitten at another neighbors house...he's with a rescue organization.) The adorable black and white kitten is now at our neighbors. The neighbor already had a tuxedo cat and was really wanting another one and when my husband told him about him my husband called and asked me to bring him over. The kitten is already very attached to his new owner. Following him around and crawling on the bed to sleep next to him.
Well it's been a little over a month since we had to PTS Peri
and hadn't planned to get another cat since we already had 6 but the second kitten the little tortie girl has stolen my heart. She's laying on my chest watching me type right now
So we are now back up to 7 cats
But she chose me from the beginning and I just can't give her up. The others are slowly adjusting...hissing less and wanting to play more.
Here she is finding a new place to play
...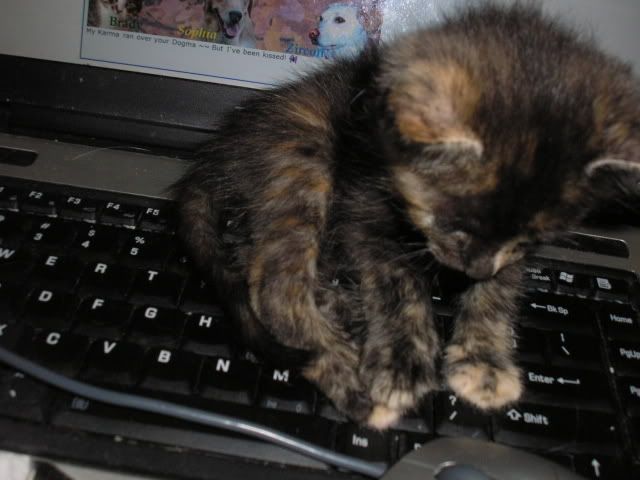 Trying to nurse Shatner my 4 year old male cat
...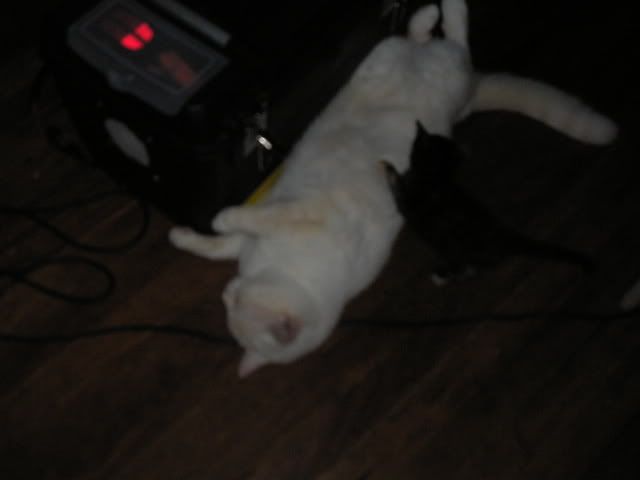 Eating with the big cats...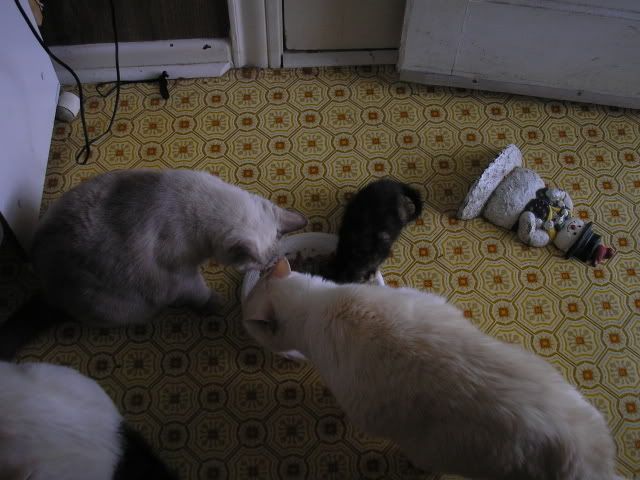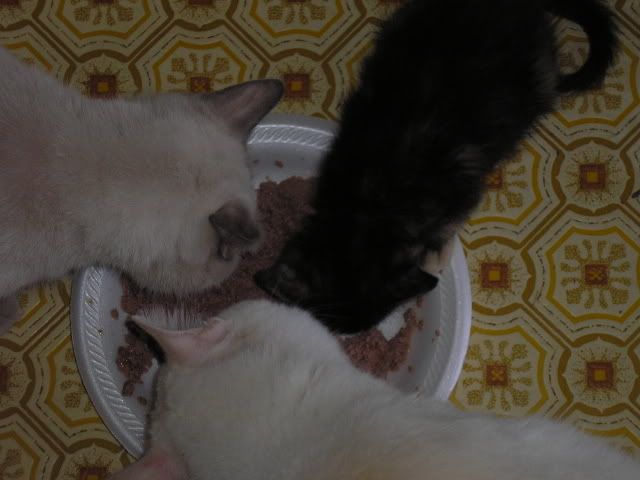 More pictures to come...