To condense a rather long story down, my roommate and I found an abandoned kitten. The guy was severely malnourished, ribs exposed and all. This was back in mid-September.
He's doing great now and I'm keeping him. I would have never thought myself as a pet person, but this guy is just so loving. It's really nice to have a little companion as I have moved from MI to TX for graduate school and didn't know anyone moving down here.
Anyways, the little guy is getting bigger everyday. I believe he was 7-8 weeks of age when we got him, confirmed by the vet. He is now about 11 weeks old.
Anywho, without further ado, I give you, my little kitty:
(I don't even have a name yet....It's terrible.) I'm thinking Enzo, named after the Ferrari Enzo (I'm a bit of a car nut), but am not sure yet.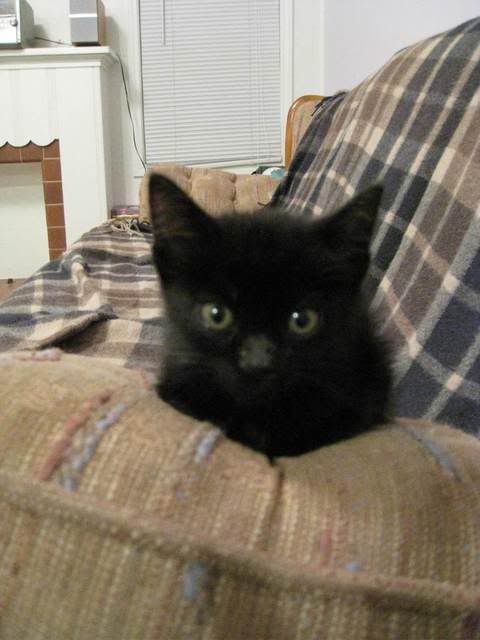 You'll notice some scarring on his nose. We believe the little guy got into a fight or something. These pictures were taken a few days after we got him. It has since healed and is fine.
Sorry for the crappy pictures, but I'm using my roommate's camera. I left my dslr at home in MI, but will snap some pics this winter break when I go home.