I have given back the drop trap that's been injuring my kitties, but I made a model in SketchUp:
So the green frame is wooden, the brown bit is the door to transfer the kitty to the regular trap, and there is netting surrounding the top and sides of the cage.
It's tight enough that I can't push on the netting to move them, but loose enough so they can get between the netting and the frame, and it makes it almost impossible to get them into the transfer trap.
This is what it's done to the 2 ferals we've caught: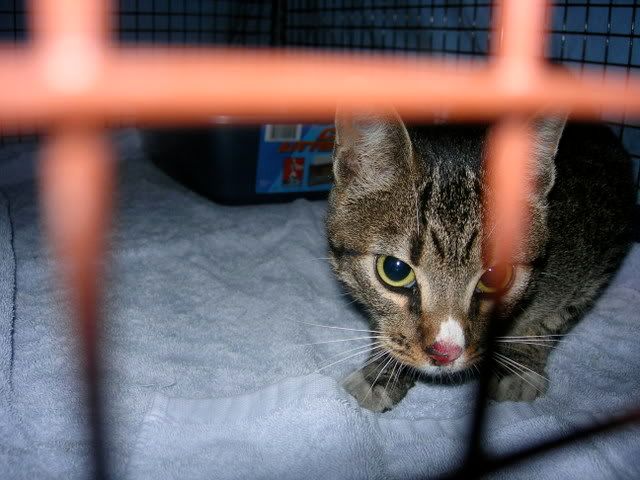 I don't know if it's from smashing their face into the wooden supports when they're trying to get free, if they're headbutting the netting, and getting the equivalent of a rope burn (the netting is like the sort of net you would find on a fish net), or both.
DH and I are thinking about making our own trap, but not sure of the best design