I put my cat on a pedestal
Crazy Cat

offline
5,146 Posts. Joined 5/2005
Location: Wisconsin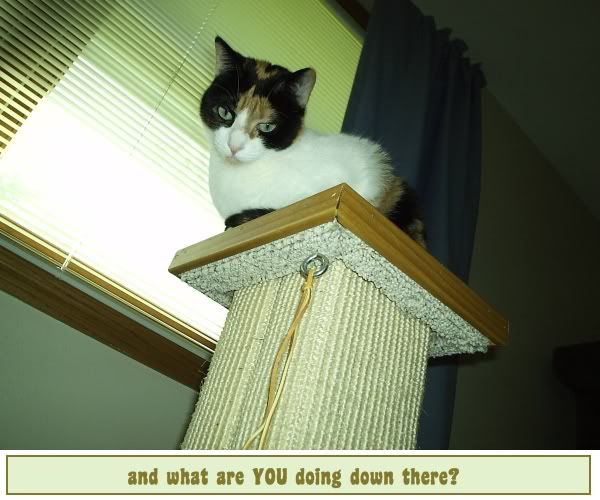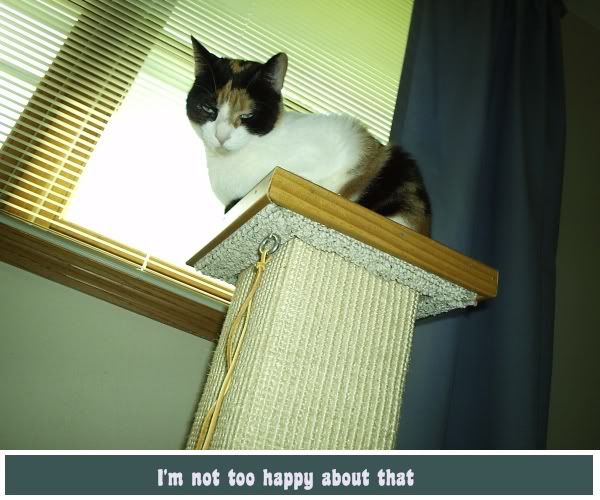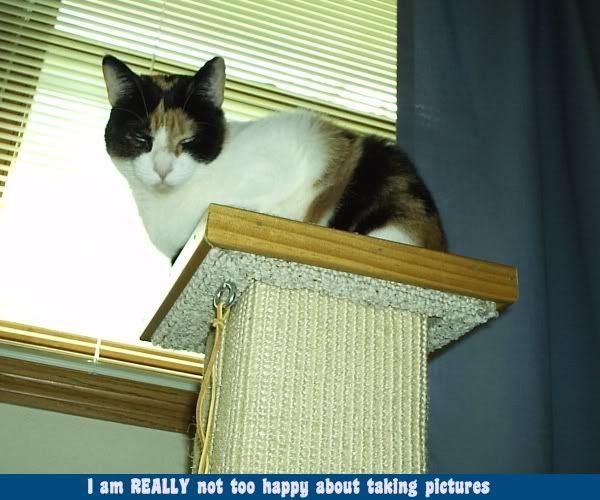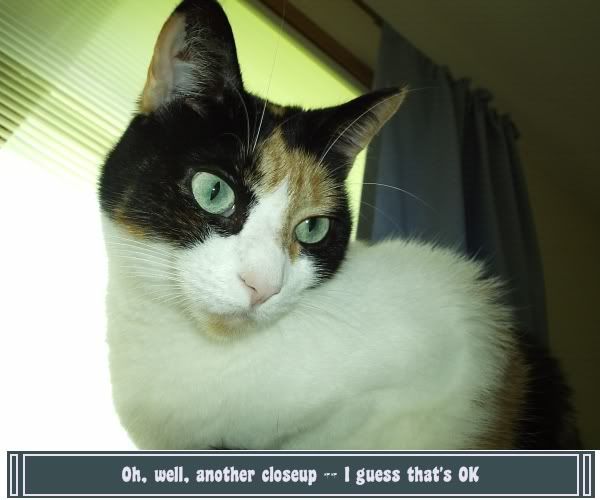 (starring Mellie)
offline
1,070 Posts. Joined 1/2008
Location: Newfoundland,Canada
She's beautiful.
offline
839 Posts. Joined 7/2008
Location: Portmouth
naawwwwwww shes sooo cute!
Jess x
Love them fluffy britches!

offline
18,768 Posts. Joined 12/2004
Location: SW Indiana
All cats belong on a pedestal. That's what mine tell me.
Meezer Lover

offline
23,251 Posts. Joined 4/2001
Location: Ingersoll, ON
I love her colouring. She's really beautiful.
offline
969 Posts. Joined 3/2008
Location: SW Ontario, Canada
Great pictures! One day, cats will learn to overtake the world from their elevated perches!

Is that scratching post homemade? It looks like it may be! If so, what kind of material is around it? It looks like my girls would like it and it would be easier/cheaper than sisal.
Crazy Cat

offline
5,146 Posts. Joined 5/2005
Location: Wisconsin
It's a modified
Ultimate Scratching Post
-- I added a wider base to make it more stable and added the wider perch on top. The original top was too small and it was also smooth and slippery.
Holy cow, I can't believe how much the cat in that picture looks like Twinkie!!
Adopt one... until there are none

offline
1,381 Posts. Joined 9/2008
Location: Coastal NC
Wow...she is a beauty
I love calico kitties!!!
Feisty Feral!

offline
41,295 Posts. Joined 6/2002
Location: Fighting for ferals in NW NJ!
I LOVE her eye color! She's really beautiful!
Laurie
offline
7,579 Posts. Joined 6/2007
Location: In the middle of BC
so true
offline
3,045 Posts. Joined 11/2006
She's beautiful!
Crazy Cat

offline
5,146 Posts. Joined 5/2005
Location: Wisconsin
Thank you, all. She's my girl.
xocats

offline
20,509 Posts. Joined 3/2005
Mellie is a real beauty....
were else should she be but on a pedestal?
I always enjoy your pictures Tim.