After a bit of hullabaloo and a couple non-starters, Zissou and Simon are fully introduced and together most of the day unless nobody is home (one of us usually is).
There have been a few squabbles, but nothing major.
Simon walks around whirring and meowing whenever he isn't within sight of Zissou, and last night they both slept on the bed (four is kind of a crowd
)
Currently, they're both sleeping.
So here are your pics!
Sorry about that pic... it was their 'breakthrough', the first time they were so close and happy about it. I'm studying for my praxis.
Zissou claiming the scratcher as her own, even though she doesn't look like she's using it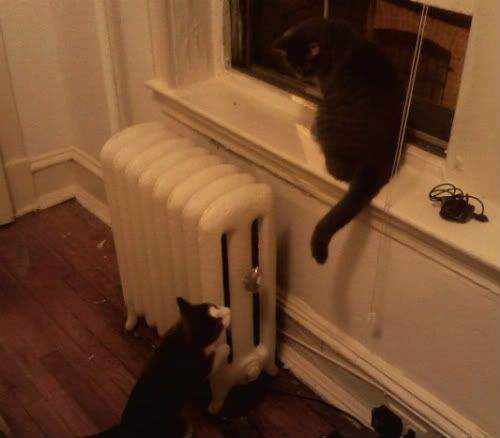 My window! MINE!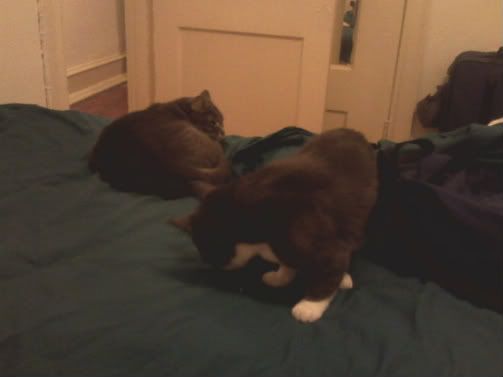 *sniiiiiiiif* Mmmm catbutt! I think I'll sit here!
Yep, we're friends, I think!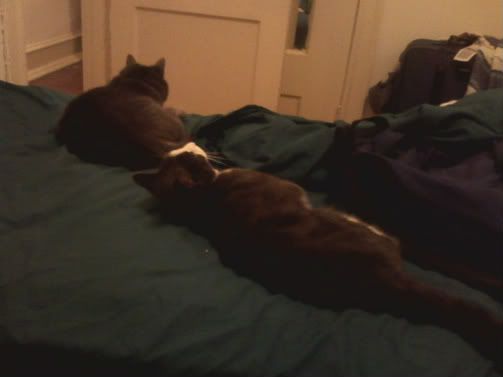 PLAY! C'mon, Zissou! Play with me! I'm your baby brother!