Here is a picture of Scrappy shortly after found her on the road that day at my boyfriend's parents' house. We asked all the neighbors about her and no one had ever seen her before and we didn't want her to go to a shelter so we brought her home. That's where his mom was going to take her if we hadn't taken her home with us. She ended up having heartworms, an abcessed tooth, and wasn't microchiped or spayed. Now she is heartworm free and spayed. We think she is a Jack Russell Terrier, but she might be a mix since we don't have papers for her. This looks like after she went to the vet though since she has a rabies tag and a collar on. She was also in heat when we got her so she was dripping blood all over the place. That's why I had a sheet on the couch for a while until she got spayed.
She loves her bones still LOL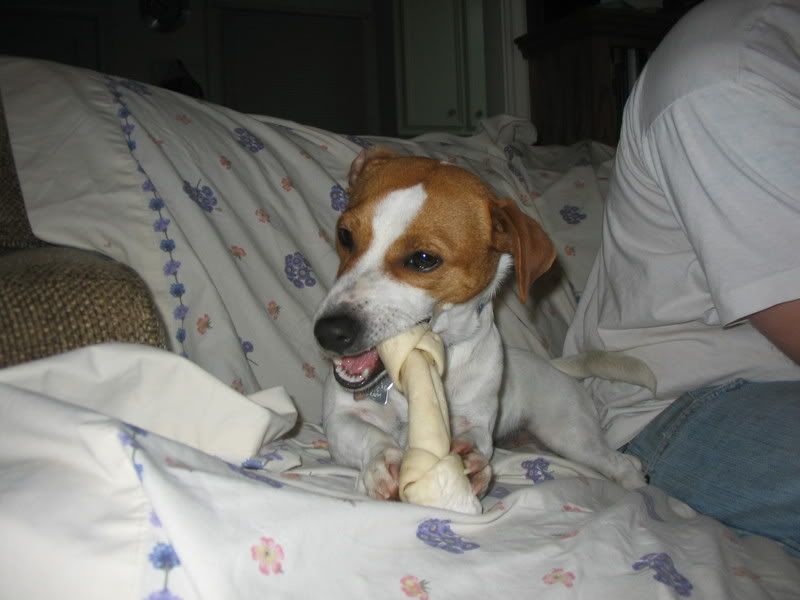 She was a lot skinnier back then. Notice the retro Asteroids towel that belonged to the bf's brother back in kindergarten
I still have that thing somewhere. His mom gave it to us for her when we brought her home in the car.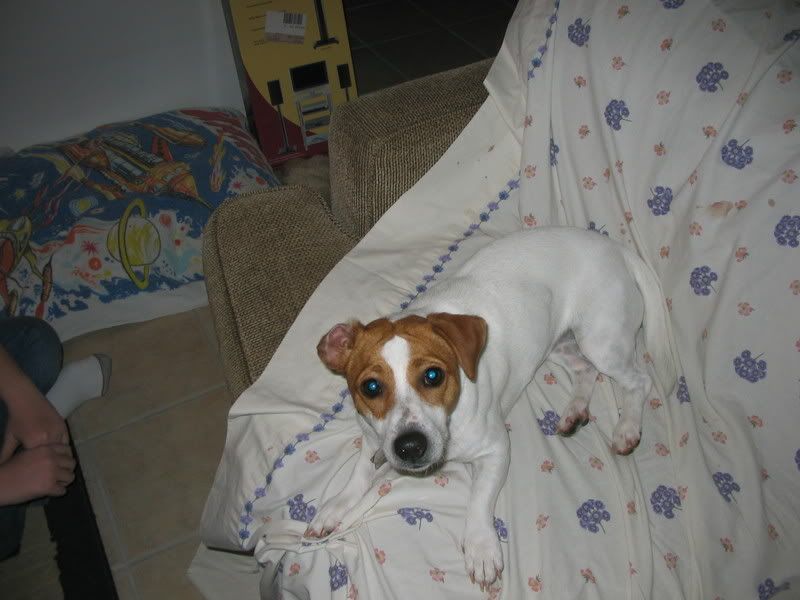 Here she is a few months ago. She actually sleeps like this sometimes. You can see my Dachshund, Daisy at the bottom of the picture.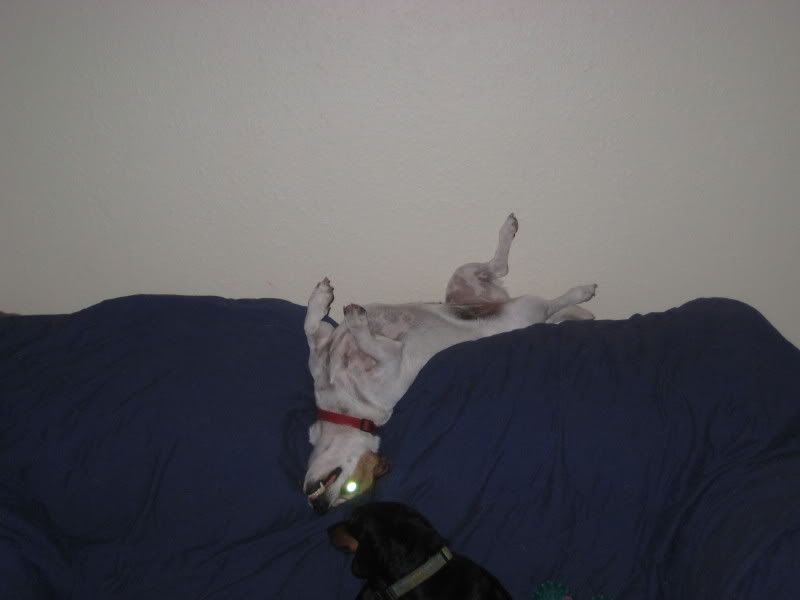 She's really goofy. Sometimes she sleeps like this too. Zelda is passed out on the right sleeping next to her
.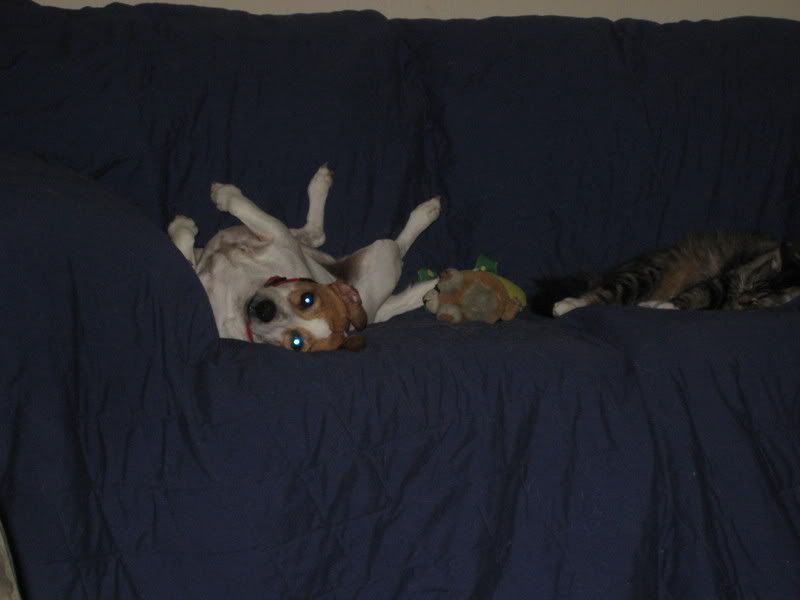 And here is a short video I have of Daisy being goofy. She's 6 years old now and starting to get gray hair on her chin. She couldn't figure out how to get over the box to me. We had just bought some speaker stands and the box was on the ground and Lord of the Rings I think was on in the background LOL. The boyfriend says my dog is dumb. I think she's just handicapped because of her short little legs LOL.