I am sooooo happy!!!
The 3 that I was so worried would never come around, are finally realizing what love it!!
I am so happy!!!
Thats one of the boys and yes, he is missing a eye(was like that since birth) and he knows no different!!
This is a "Crew" shot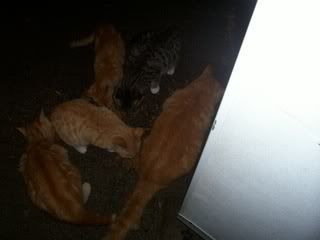 Sorry, kinda dark.....
Anyways, Im just so glad they are letting me love on them and they purr! Such a awesome feeling!