I finally got some pics on the comp so I thought I would share....
This is Max, my big boy
This is Bosco, my silly baby lol
This is Pumkin, my semi feral
This is Bear, my little clown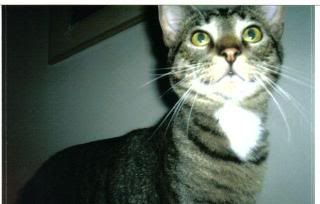 and this is Bailey, one of our strays we take care of. If you can't notice in the pic, he has one deformed ear.