Ginger Tom continues to make good progress and is really the most loving cat. He spends time on my lap and has really adopted one of my new fosters. It is so funny to see the two gingers together, both extremes of size. I am no nearer finding him a home - but he is still fighting like crazy under the door with Wellington and Bonaparte so I think keeping him is not a option.
Here he is by himself. You can still see his misshapen left paw, but it seems to give him no trouble now.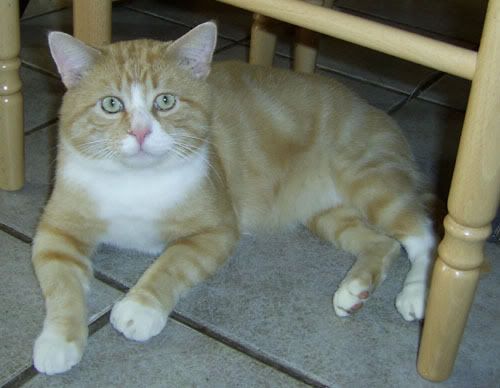 And with the new ginger kitten, who has become quite attached to him!