as we all know, our cats can turn the most boring object into a fantastic new toy. we put this (very old) pot in the hallway and shinobi was there like a shot!

hey milo! follow me!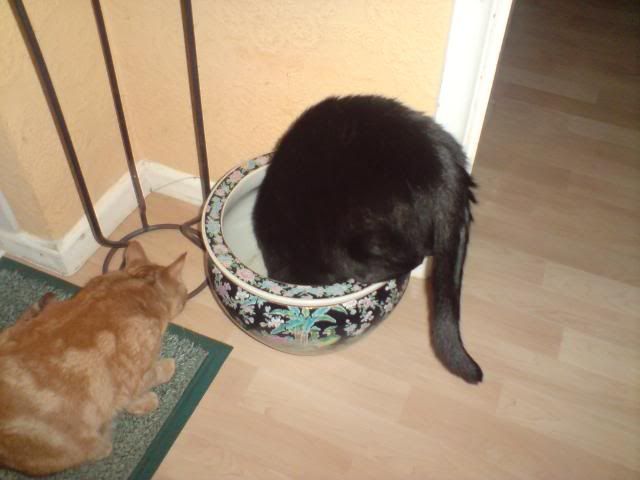 i may be gone some time!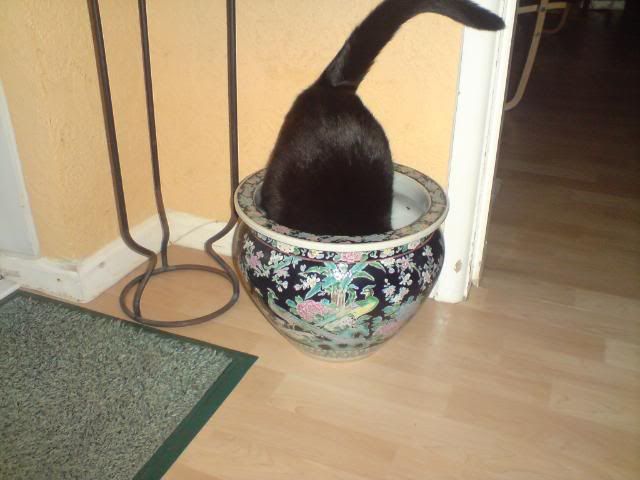 erm well, it seemed like a good idea at the time!