Well, we spent last weekend plus at Parents' Weekend at Elmira College. Before I post pics of people and sites, I am posting some photos of just how much Elmira likes it colors, purple and yellow/gold. The colors were chosen because of all the lilies around.
So:
The waste baskets are purple and gold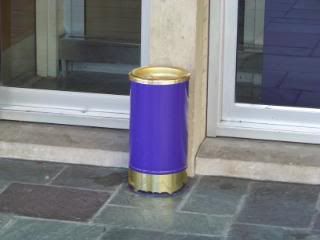 Of course, all the dining linens are purple and yellow:
Notice the purple water bottle label along with the irises:
The folding chairs are purple, as are the carpets
The bathrooms - both indoors and outdoors - are purple: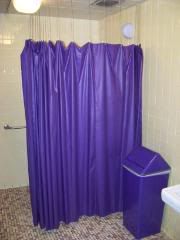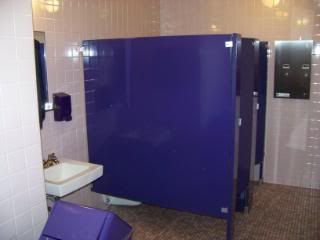 And yes, the construction fence is purple, too, as are the lawn mowers, etc. They even painted the green on a John Deere tractor purple so they voided the warranty.
If you want even more purple, here is their website:
http://www.elmira.edu/