Meet Baxter , a 7 and a half week german shepard X collie puppy.. great personality lovely colouring.. big blue eyes.. has gone toliet in the garden already , and he will be having his jabs next week
so this time in 3 weeks ish.. he should be able to walk outside.
Tired boy!!
Hello world , do u like my eyes?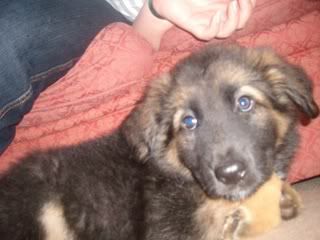 I will post more pics later
Jess x