Mellie got a new toy early this morning. She was so fascinated with the toy that for a while she forgot to pester me for her breakfast.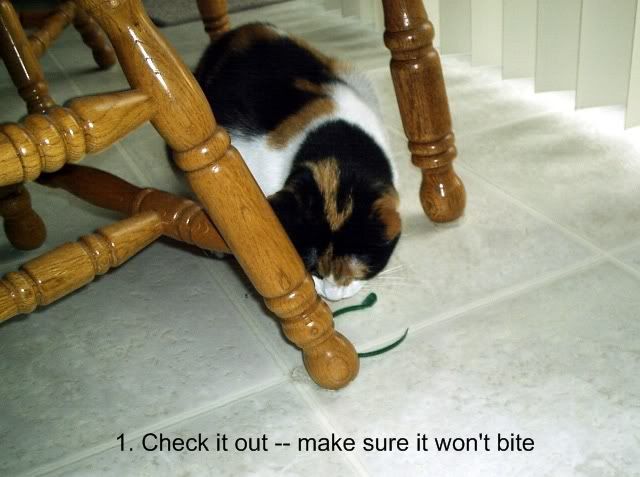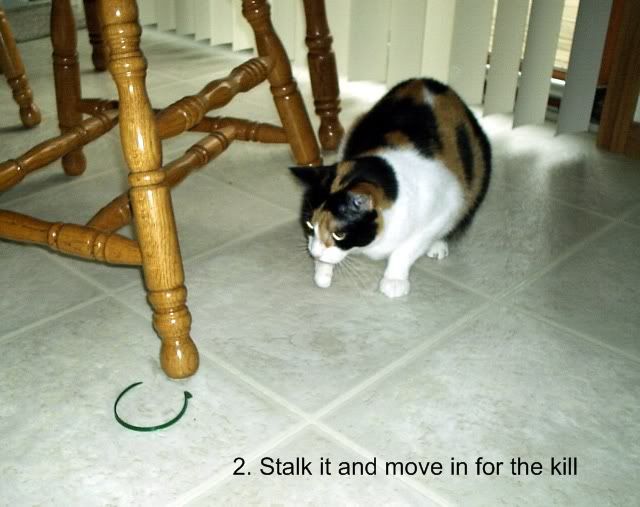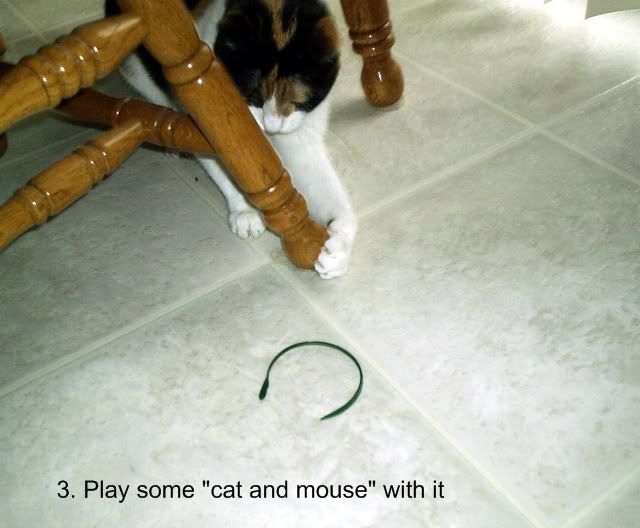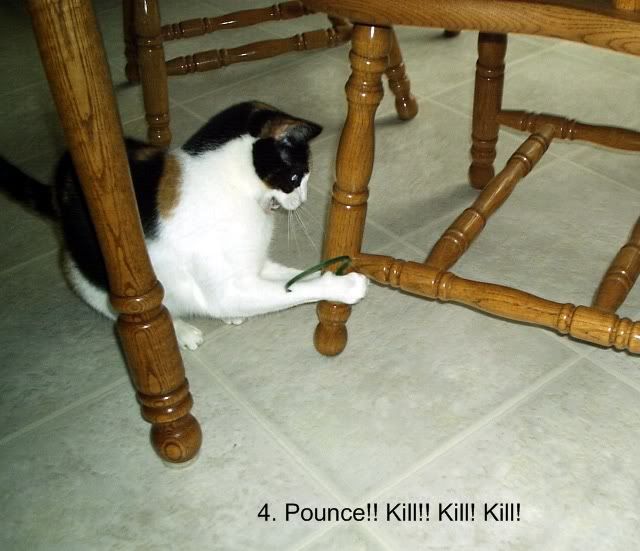 As you can see, her new toy is just the safety locking ring from my frozen orange juice.
Cats are so serious about their playtime.