Meet Ariel, my latest foster. I actually got her on 1st Oct, but was not able to post as my laptop was down for almost a week.

Anyway, this little girl is around 1 month old. She was a stray, and somehow got herself into a car accident and had her paw very badly injured. A kind passerby saw her and brought her to a vet.

When she first went to the vet, her paw was swollen almost 3 times its original size. The vet found the middle bone of her third digit was crushed so badly that it had to be removed. This left a gaping, bloodied wound which had to be washed daily. This task was left to me.

She was SUCH a warrior - not even a peep came out of her during the painful daily washings and bandaging. Now she's rewarded with a paw that is almost fully healed! She can even run on it, though she starts limping after a while. She has a great appetite for both food and fun. In fact, I am concerned about her having too much fun and injuring her paw further. We keep it wrapped, but she often finds a way to unwrap it.. Silly bugger


Without further ado, here's ARIEL (the name means Lion of God, by the way)... I named her that because she has truly demonstrated courage beyond her years


You can see her paw in this pic... and her huge huge eyes. Pic was taken when I first got her.



Lil stump of a tail



This pic was taken last night. Her paw looks much better, and the wound is now almost completely covered with skin. It is also no longer bloody, but is a dry wound.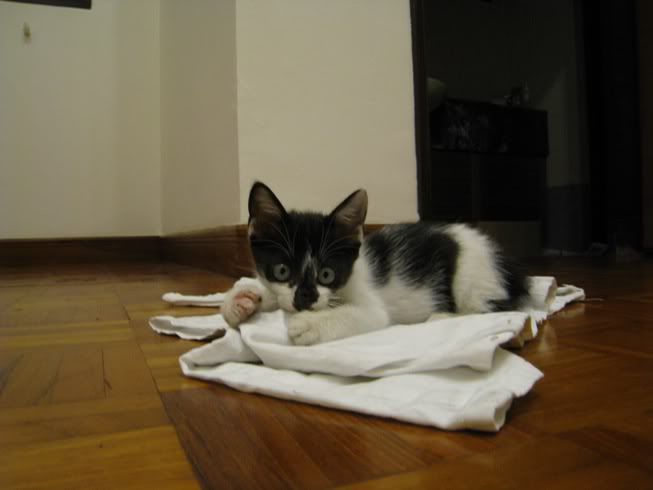 Now that her wound is better, she's blossomed into an EXTREMELY active girl who loves playing.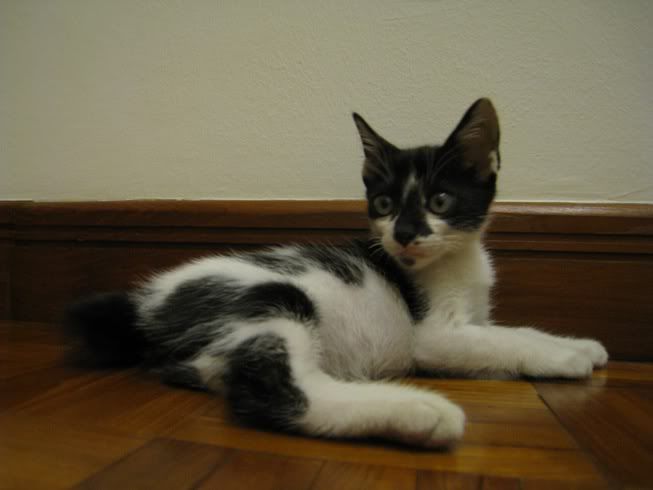 Last pic, an even better view of what her paw looks like now.