Hello! I go on these forums every day but I never post anything, just read...so I thought I would put up some pics of my little rescue kitty, who I posted a thread about on the health page a couple of months ago and was so very worried about her...Lily Savage! She was originally just Lily until we discovered her character...! I was also wondering, as i rescued her (we have always rescued all our cats) i dont know what kind of cat she is...is she a "tortoise shell and white" cat or i have seen some pictures of cats similar to her being described as "calico" cats...?
This is her chasing her tail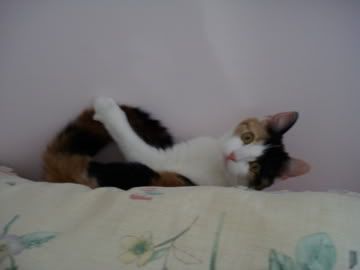 And being savage with her butterfly toy...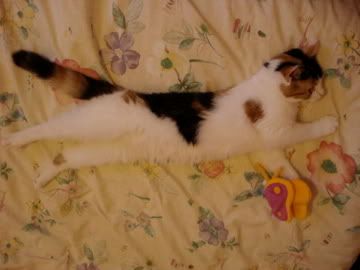 Having a cuddle with me
When we thought she might not pull through...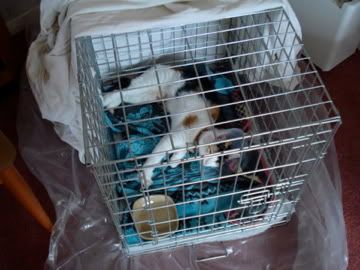 Thinking "how do they expect me to eat with this ridiculous hat on?!!" This was actually her first time standing/eating after her op.
And this is a bit of a gruesome one of the damage done to my poor little kitty after the op, so there is just a direct link incase you don't want to see it:
http://i28.photobucket.com/albums/c2...t/DSC02451.jpg
And a goodbye from Lily Savage and her loving mum! I'm sorry for the many many pictures!