My SIL is having twins in December. I'm giving her a baby shower this Saturday and I've completed one of the two diaper cake centerpieces.
This is the first one and I've got to give most of the artistic ability to my good friend Donna. I tell her what I'm visioning and buy all supplies and she does the magic!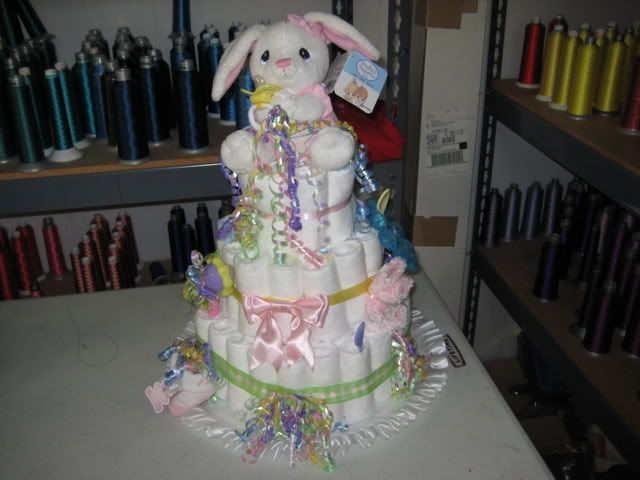 I will post the second cake as soon as we have it finished.