(*please note Arkose does NOT have a UTI. She is in perfect health! The vet said that her and Orianna are peeing on the bed because they are ready to be fixed and it's a behavioral thing...which I have an appointment Oct.27th!!!!! So don't WORRY its just bad behavior right now!!!! They have been fully examined!!!!*)
My mommy decided to punish me this evening because she THINKS I went pee on the bed....
....ok so maybe she caught me red handed: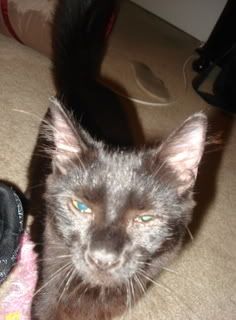 But she didn't have to go and give me a bath over it!!!!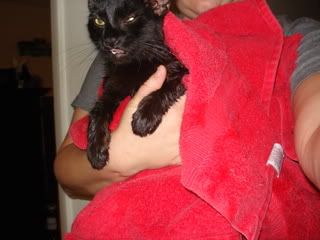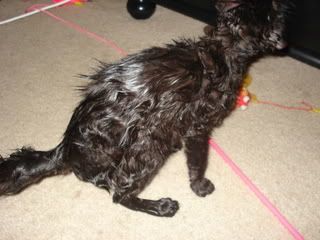 This is what I think of her bath: