Sorry i post so many pics , i just love them so much lol!
Jinxy and Janey are the best of friends , they play together , fight together eat together and make fun of the other kitties together lol.
Benson , not asleep for once!
Dolly not being very lady like
Jackson and Janey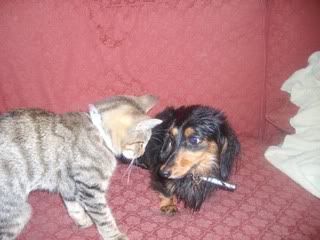 Benson enjoying a nice hot chocolate on a winters night.
And benson nicked the baby i looked after bottle lol
Jess x