DH and I took a walk through a Preserve Area near our house the other weekend and I took a few pictures that I thought some people here would enjoy. They had several stations set up for scientific observation and we saw plenty of rabbits and birds. Not long into our walk I heard a plane taking off and if I could have turned the camera on faster I'd have gotten it coming right over the tree line toward us. I still managed to get a few decent pics though. Hope you like them!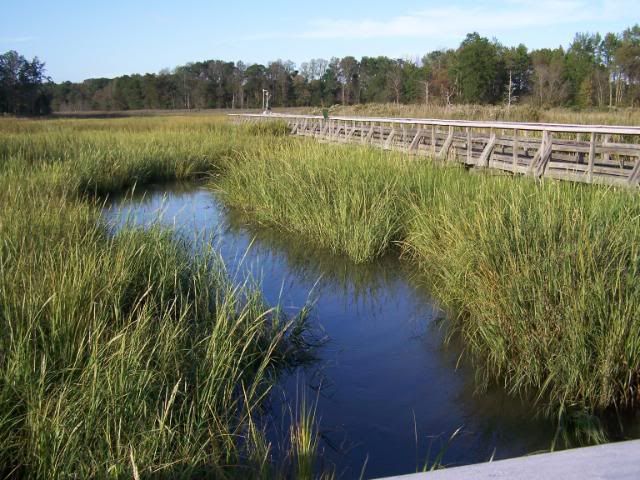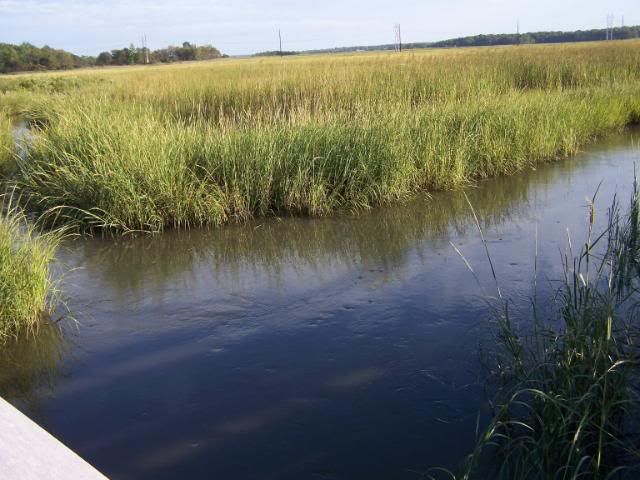 I think DH was trying to get a closer look there.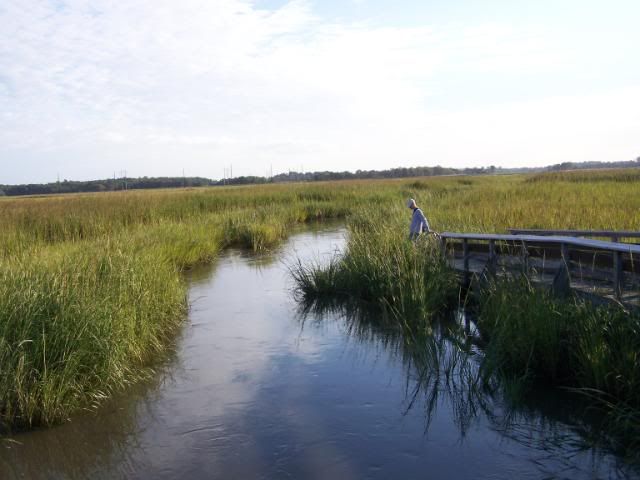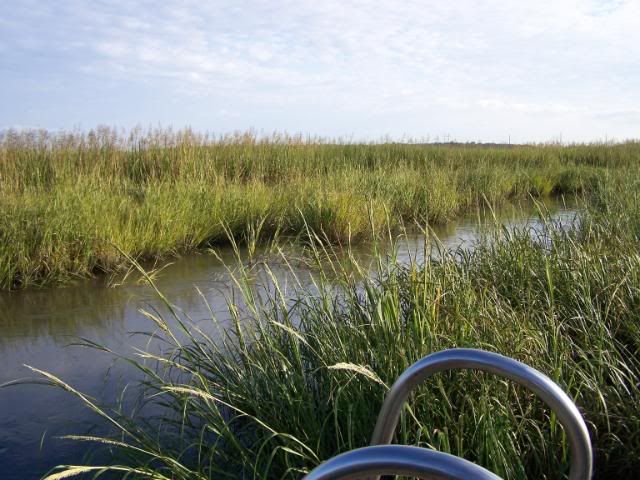 Here is the first pic I got of the plane. Since our walk was later in the day I had to lighten them a bit on the computer here.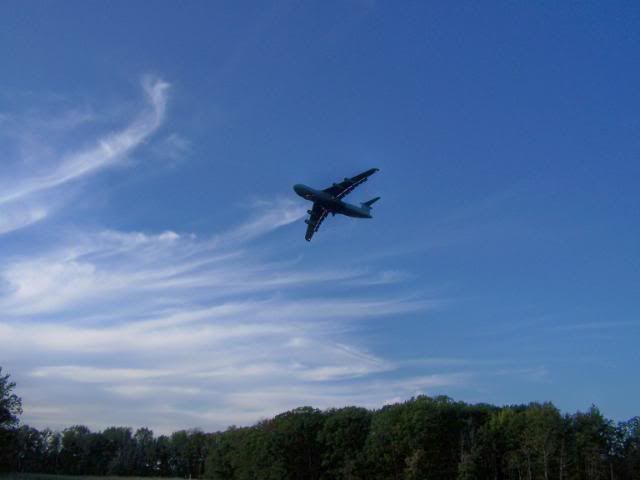 This one looks photo-shopped to me.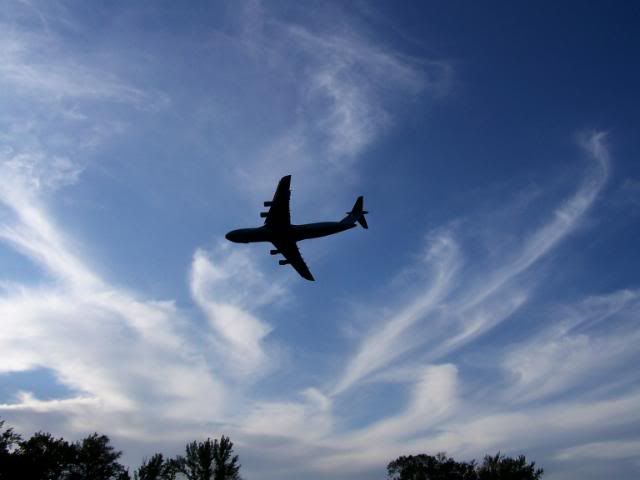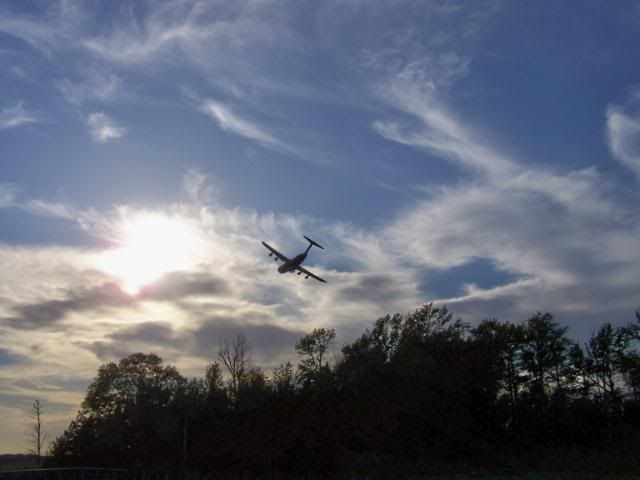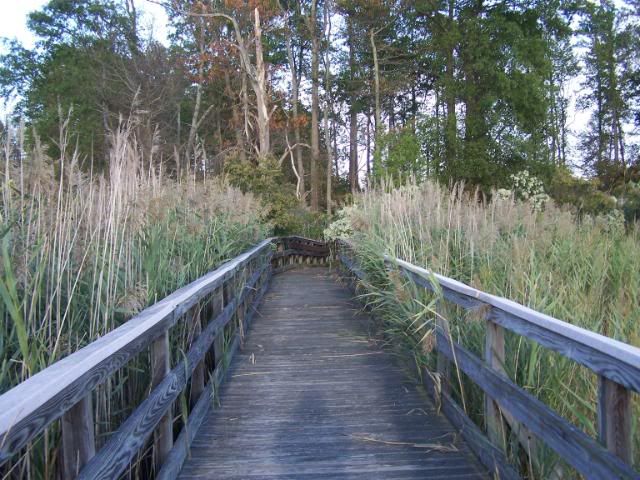 Here's DH again.
One of the many bunny rabbits we saw on the walk. There were several kinds of animal dropping along the boardwalk too. We walked on the boardwalk but also along a path that pretty much edged between the estuary and what was once farmland.
Here's a pic I managed to get of one of the old buildings nearby. The light was really fading at this point.