I was looking through all my old photos today and came across some photos of Zena. He was my first cat I got. Got him March of 1996 in the 4th grade. We lost him last summer, 2007, to diabetes from dry food
I had him cremated and actually erected a shelf in my room for him. Not a day goes by that I don't think of him.
Just wanted to share some of my favorite photos of him.
Christmas morning: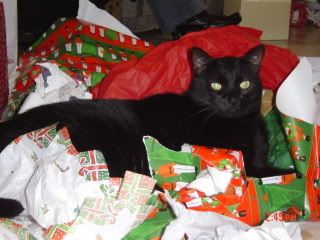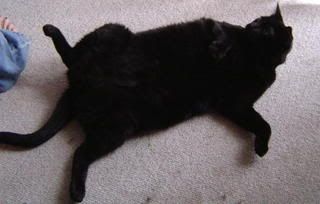 With our cat Kitty watching one of the hurricanes one year: