Here are some shots I took tonight of the kids. I brought a big basket home from work and of course they all had to check it out......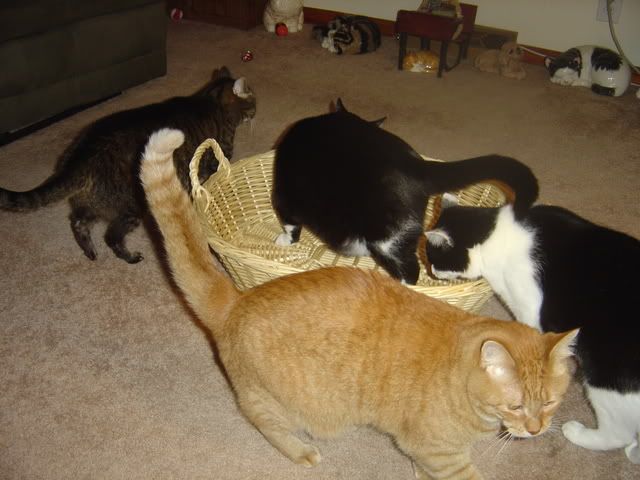 Trixie claimed it first.......
Then Petals decided to join her.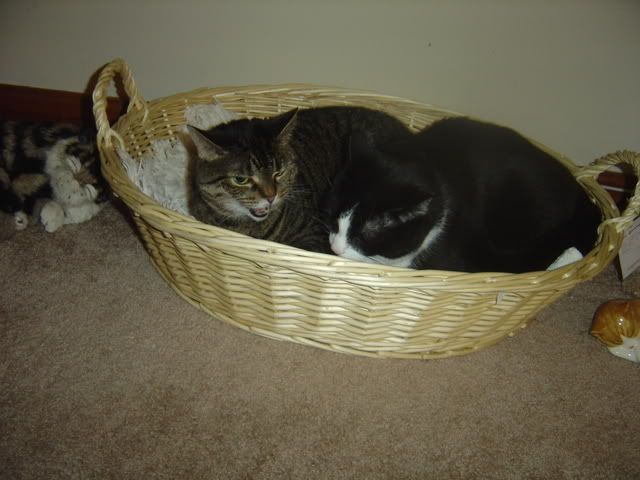 Bailey and Tiggy wanted to know if they could join, but they wouldn't hear of it.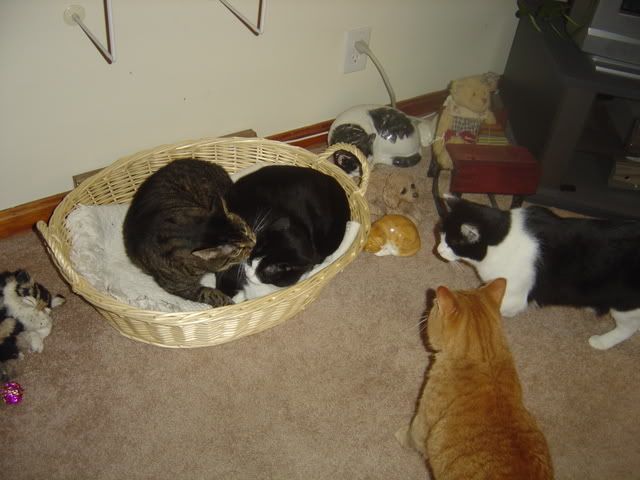 Petals had it alone next......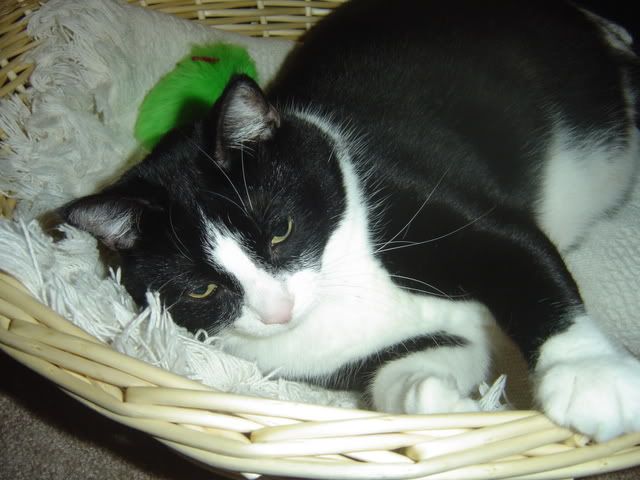 Bailey was allowed to lay next to her but not allowed to get in......
Tiggy was bored with the basket, so he claimed a spot on the sofa.
Then he heard a noise and ran to the backdoor to see if his friend, Mr. Squeaker was there!