These are not the best quality, b/c I printed & scanned them (except for the sunset one and the one of the tree that smashed the neighbors' place) and then uploaded them to Photobucket. I did it that way b/c if I upload them from the digital camera it takes way too long to upload.
The sunset before Ike hit:
I'm gonna have to copy & paste these one at a time, so please bear with me.
The neighbors across the street:
An uprooted tree, with a bike stuck on the base of it: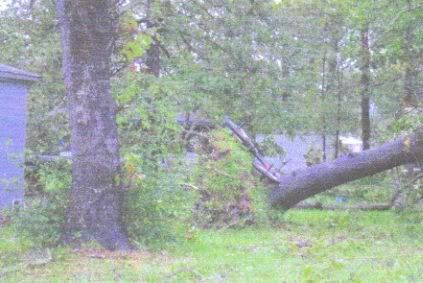 A tree on someone's house: